2016 INDUCTEE
Rock 'n' Roll
THE FABULOUS MOTELS/THE YOUNG ADULTS/RUDY CHEEKS
COMING SOON…
Members of the Historical Archive Committee of the Rhode Island Music Hall of Fame are researching and documenting the career of these important Ocean State musicians. When work is completed, we will be posting an in-depth biography and complete discography on this page. In the meantime, please enjoy this introduction to their work and an oral history with Young Adults guitarist Ed Vallee conducted in November of 2011 by Rhode Island Music Hall of Fame Archive Committee member Al Olsen.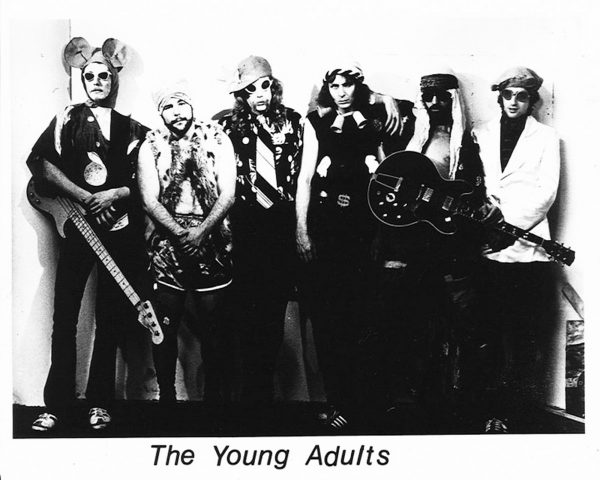 AN INTRODUCTION
In the 1970s, the Rhode Island original rock music scene was defined by two bands, The Fabulous Motels and The Young Adults. Both groups featured singer/songwriter Bruce "Rudy Cheeks" McCrae, singer/songwriter/drummer Dave "Sport Fisher" Hansen and songwriter/pianist Jeff Shore. Formed in 1970, the Motels, which also featured actor Charles Rocket on vocals and accordian and artist Dan Gosch on toy drums and other visuals, performed their unique blend of music and comedy all over the Northeast and in Manhattan. When no record deal materialized, the group disbanded in 1973.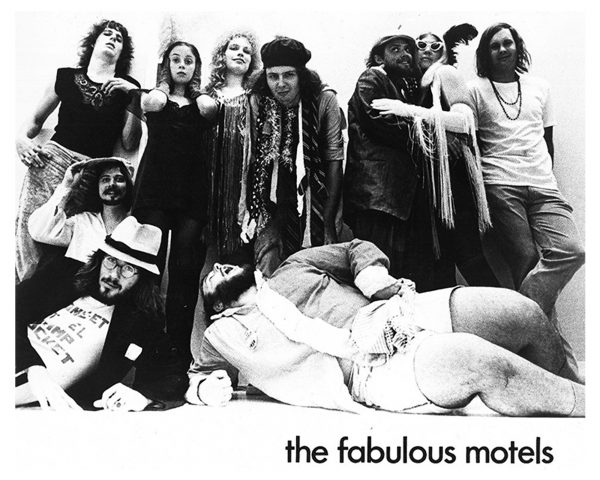 McCrae, Hansen and Shore reconvened in 1975 to form The Young Adults. They mined similar territory to the Motels, but with a new focus on the musical aspects and some of R.I.'s finest players passing through the ranks until their 1979 breakup including guitarists Ed Vallee and Thom Enright. The Adults were enormously popular and successful and enjoyed a regional hit with their indie single "Complex World." They were featured in two nationally released films by director Jim Wolpaw – the Showtime documentary "Cobra Snake For A Necktie" with the band backing Rock 'n' Roll legend Bo Diddley, and the musical comedy/action picture "(It's A) Complex World" for which they reunited in 1987. The band had one national album release, Helping Others. The true legacy of the two bands, however, is their far-flung influence on the R.I. arts scene – they have been cited as an inspiration by dozens of musicians including the Talking Heads and by filmmakers Peter and Bobby Farrelly.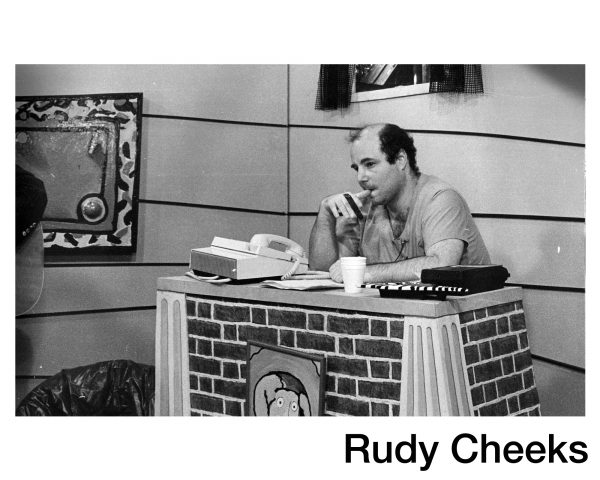 Since 1980, Rudy Cheeks has enjoyed a diverse career in media working as a newspaper columnist, a radio talk show personality, host of a musical comedy TV show and a nightclub entertainer and is highly regarded as a champion of the arts. He continues to pursue his musical vision.