2014 INDUCTEE
Composer
COGSWELL & PETERSON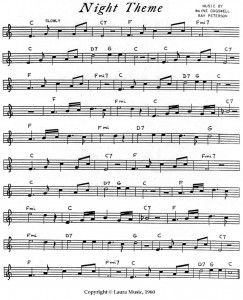 Before returning to Rhode Island in late 1959, Warwick musician Wayne Cogswell had already established himself on the national scene during his run as one of the prime movers and shakers at Sun Records in Memphis, Tennessee during its  heyday of the mid- to late-1950s. During his time at Sun, Cogswell had also made serious headway into the Nashville publishing scene, placing songs and scoring hits with RCA Victor recording artists Chet Atkins and Skeeter Davis.
For an in-depth look at Cogswell's early songwriting career as well as his 1950s accomplishments as a recording artist and producer, please visit the following page on the Rhode Island Music Hall Of Fame Historical Archive:
WAYNE COGSWELL: RHODE ISLAND'S ROCKABILLY REBEL
www.ripopmusic.org/musical-artists/musicians/wayne-cogswellwayne-powerswinston-cogswell/
After his return to Rhode Island, Cogswell began a lifelong musical partnership with another Warwick musician, composer/pianist Ray Peterson. Peterson had already begun to establish himself on the publishing scene working out of his Warwick home when the two began to collaborate in 1960. The results were immediate and dramatic. Their first released song, "Night Theme," became a major national hit and went on to become one of the most covered songs by any composer in Rhode Island history with versions by Al Hirt, Lawrence Welk, Floyd Cramer and dozens of others hitting the market in the early 1960s.
For an in-depth look at the songwriting career of the team of Cogswell & Peterson as well as an examination of their careers as recording artists, producers and label owners, please visit the following page on the Rhode Island Music Hall Of Fame Historical Archive:
THE WYE RECORDS STORY
www.ripopmusic.org/musical-artists/producers/wye-records/