2012 INDUCTEE
Jazz
DAVE McKENNA
An Appreciation by John Worsley
Dave McKenna was born in Woonsocket, Rhode Island on May 30, 1930 and through his exceptional ability to play piano – especially by creating his own unique playing style known as the "third hand" approach and also through his gift of a great musical ear and ability to learn songs – he grew into one of the world's top solo jazz artists and a musician praised by leaders of the music profession.
His mother, Catherine (Reilly) McKenna (a good pianist and church organist herself and an excellent classical violinist) gave Dave his first piano lessons, teaching him the notes on the piano, how to finger them and also giving him the basics of how to read music. The nuns at his Roman Catholic elementary school, St. Charles, assisted in his advancement during the five years he was there.
But mostly, David was self-taught. He had "the gift". In his family he was surrounded by music: his father, William, was a drummer who played in marching bands and in small groups; his sisters, Jean and Pat, sang. To this day Jean still performs professionally as a jazz singer. His mother, who also had a great musical ear, played pop music on her violin at home; outside the house, she was known as a classical violinist.
Listening to music on the radio or on recordings were Dave's biggest music lessons. He listened keenly and intently, learning the melody and the harmonies – that is, the harmonic chords – and he'd try to reproduce those sounds on the piano, going back and forth from listening to a song and trying to play it. That was Dave's practice. His excellent musical hearing pointed the way.
His mother said that whenever she went to downtown Woonsocket, a short distance from their home on Cold Spring Place, upon returning, as she got close to home, she'd hear the piano being played. Of course, it was David. One day she heard a song that she didn't recognize.
"What was that?" she asked David.
"Tangerine," he said.
"Where did you get that?" she asked.
"On the radio. It's new!"
Mrs. McKenna said it  turned out  that Dave had leaned the song correctly, chords and all!
His favorite piano player was Nat "King" Cole. "I remember that I broke one of his favorite Nat 'King" Cole records," Jean said. "I'm still very sorry about that to this day. It was so important to him."
When Dave was twelve he founded a group with two friends, one a saxophonist, the other a drummer. Dave started to play bass lines. "I wanted us to sound like groups I heard on the radio or on records," Dave said. The group started to play weddings and other events. "Being mostly a Franco-American community, there was always some work in church halls and social clubs."
"I mostly listened to 'swing', but I also listened to country music and I heard Bing Crosby sing Dixieland. I liked that!" he added.
Dave not only began to learn songs including bass lines by ear, he also picked up the "swing feel" and he imitated it. "No one could romp on the piano like Dave", the fine piano player Mike Renzi has said. Dave listened to big bands. First , Harry James then Benny Goodman. "Teddy Wilson was in that band, but mostly I listened to Benny," Dave said. "Its funny" he added, "but I learned to play jazz and improvise by listening to horn players. I learned my right-hand style that way." Years later Dave performed as a duo with Wilson in Cape Cod, Massachusetts and in Providence.
Dave said that he took to the blues and to be-bop players: Bird, Dizzy, Miles, and also the swing players, Lester Young, Cootie Williams, Rex Stewart, Billy Butterfield and Johnny Hodges.
When he was 15 his friend, Frank "Red" Lennox, a trumpet player a few years older, took Dave to hear a former alto player for the Stan Kenton band, Boots Mussulli, who had organized a small band in nearby Milford, Massachusetts. Dave sat in and eventually became the regular pianist with the band. It was there also, in Milford, that Dave first tasted "real" Italian food. He became a life-long fan.
Shortly afterward "Red" took Dave to Brockton, Mass., to hear a be-bop saxophonist, Dick Johnson, who was playing in his hometown with a fine trumpet player, Lou Colombo. "Here was this big, tall country-looking boy," Dick said,"but when he sat down to play he instantly became my favorite piano player – for life!"  Dave also had his love of Italian food reinforced – Dick's wife, Rose, was a great Italian cook!
Around this time Dave took a few piano lessons with a teacher in Boston, Sandy Sandiford, who knew the jazz style. "He wanted to teach me in the traditional way, practicing scales and learning to play chords, but I'd have none of that. I wanted to play songs. So after a few weeks he gave up on me." The same was true of a church musician who Dave admired, Alexander Peloquin. Dave's lessons with him consisted of trading songs with one another. Dave would play, then Alexander, and so on.
At age 19 Dave followed Mussulli into the Charlie Ventura band, a group which traveled around the United States. After a few months, Dave was picked up by Woody Herman where he met Stan Getz, Zoot Sims and Al Cohn. He was with that band for a year and a half when, in 1951, he was drafted into the U.S. Army during the conflict in Korea. "Of course they didn't put me in the Army band," Dave said. "Instead, they made me a cook."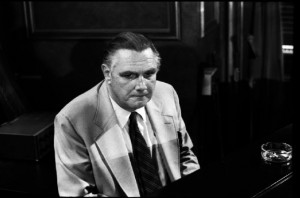 Upon discharge in 1953, he rejoined Ventura for 18 months. then spent two months with Gene Krupa's band before joining a combo led by Sims and Cohn. Those were the days of the "lofts" in New York City where musicians met after their "gigs" and played music with one another. "I learned to play various jazz styles," Dave said.
In 1959 he started playing Dixieland and swing with another famed Rhode Islander, trumpeter Bobby Hackett, the first Rhode Island solo jazz musician to be recognized in the "Big Time". Hackett was a close friend of Louis Armstrong and Dizzy Gillespie, and mostly became known to the general public by soloing on recordings made by the Jackie Gleason Orchestra.
That same year, Dave was married to Frances Wiggins, who had come to New York from her native North Carolina to work as a secretary. The following year they had a son, Stephen, and a few years later a second son, Douglas.
In the early 1960s Hackett took McKenna to Cape Cod for a summer gig. Dave loved the place and for a few summers, took his family with him, renting a house on the Cape. In 1967, McKenna moved his family permanently to the Cape. "New York is not  a place to raise my sons," he said. It was during that time that Dave's wife took on the nickname affectionately given her by her husband, "Frankie."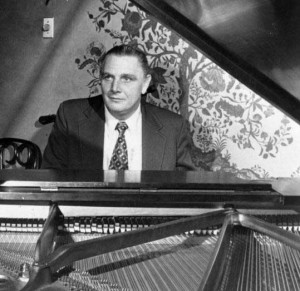 Dave got a summer job at a new club in West Dennis called "The Columns," owned by a trucking company owner who had bought a large mansion which he converted into a nightclub. Dave selected bass player Frank Tate and drummer Gary Hawkins to work with him, and after Gary died, Dave continued on playing as a duo with Tate, and he'd bring in major artists to work with him for a few weeks. The great pianist, Teddy Wilson, from the Benny Goodman organization was one of them.
In the winter, Dave got a solo job in the Copley Hotel in Boston, a job he loved, because in the Spring and Fall he could make a short walk to Fenway Park to see his beloved Red Sox. Celebrities came to the club. For example, the actress Cloris Leachman would sit on the carpet as close as she could to the piano, and Tony Bennett would come in and sing. But one day Dave's boyhood idol came in, the great Ted Williams. Dave played a song he had written for Williams, "The Splendid Splinter" and on a "break",  he went over to meet Williams. In his excitement, he took on the persona of a schoolboy and all he could manage was a stammered, "Hello, Mr. Williams."
Dave played various jobs all around New England, sometimes solo, sometimes in groups. He recorded with a young singer he admired Donna Byrne along with her husband, bass player Marshall Wood, and his friend, guitarist Gray Sargent. Dave loved the two young musicians and helped them on their way; they are both now members of Tony Bennett's quartet. Dave also worked with Dick Johnson, Lou Colombo. Herb Pomeroy, George Masso and other fine players, including drummer Jim Gwin, who is now with the Boston Pops. Dave also recorded with two young Rhode Island tenor saxophonists, Scott Hamilton and Harry Allen, who have become international stars.
Life was pleasant for a few years for Dave, but then illness forced him into retirement. He first moved to Providence to be closer to the hospitals, and for the last year of his life, he moved to State College, Pennsylvania to be close to his son Stephen. Dave McKenna died on October 18, 2008; his wife, who had moved back to North Carolina, passed away only three months later on January 28, 2009.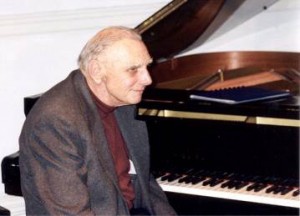 THE McKENNA STYLE
Dave was a truly elegant solo jazz pianist who became world famous and achieved the highest levels of critical acclaim. Whitney Balliett, the Jazz writer for The New Yorker magazine once wrote, "His fast numbers resembled a high-balling freight train…his slow numbers were just as hypnotic."
Pianist George Shearing once told me, "I've tried to play like David and I can't!" while Oscar Peterson said, "I need a bass player and a drummer to sound something like that."
"A complete musician," was Art Tatum's assessment. "My string section – or my orchestra!" Bobby Hackett would say.
Dave McKenna was especially noted for his left hand abilities, a trait which had begun to disappear during the "modern" era of the post-war years. Dave could play a lower bass note, then move up the keyboard to play a chord just below Middle C , effectively playing in "Stride Style." Or, he'd walk a bass line, or he'd strum four-notes-to-the-bar like a guitar player, or he might play right-hand chords a split second before the bass lines to give the song a "swing feel." He'd dress up a song by playing arpeggios or vary the sound by playing thirds or minor thirds as well as flatted fifths, sevenths or tenths. He'd play "smears", substitute chords or simply play in a  blues style. His time was impeccable. "I never know exactly what to play," said the Toronto-based bass player Bill Britto.
Before Dave sat down to play solo piano, he would prepare by writing the names of songs on a cocktail napkin or a scrap of paper, writing in very small letters, and using "themes" such as colors or women's names. He'd then balance his note at one end of the keyboard or the other. For instance, he might play: "Blue Skies," "My Blue Heaver," "Am I Blue?", and so on, developing a "medley" or he might take off on a  "mood" theme: "Sometimes I'm Happy," "Happy Days," I Want To Be Happy" and so forth.
He'd open sparingly, with a single-note melody and a simple walking bass line. In the second chorus he'd become more elaborate, richer harmonies and stronger bass lines; he'd use some arpeggios and smears, and then the "third hand" might appear. That playing was done by using the small and ring fingers of the left hand, sometimes also using the middle finger to play bass lines, the forefinger and thumb might combine with the forefinger and thumb of the right hand, perhaps also the middle finger to constitute that "third hand," while the ring and small finger (perhaps with the middle finger as well) were used to play the melody.
This approach worked especially well on the ballads, but it was absolutely astonishing on the faster numbers. Renzi said, "When Dave brings up that  'third hand' well – oh my – it is just unbelievable!"
The "third hand" sound was totally a McKenna invention, but stops short of an innovation – no one else has ever been able to play like that! Many people have tried, but I've never heard anyone who could. Approximations, perhaps, but Dave was Dave. No one like him.
Yet, Dave was extremely modest. "I'm just a saloon player," he'd say. "I'm not so sure I am a bona fide jazz player. I just play songs." He would also apologize for not having good music reading skills. But the world-famous soprano saxophone and clarinet player Bob Wilber, who lived on Cape Cod for a time and worked with Dave, said, "That's absolutely not true He was a great reader. I'd sometimes give him some complex arrangements and he could read them at sight and play them flawlessly." Urbie Green, the trombonist, made similar remarks about Dave apologizing about songs. "I'd call a tune, and Dave would say, 'I don't know the middle too well', but when we got to the 'release', Dave would put us all to shame. It was a ruse Dave had." With all this talent, with all the praise he'd received, Dave told me near to the end of his life, "I should have gone into the Post Office like my father. I'd be retired by now."
No, Dave, I don't agree. I say we're all extremely fortunate you became a jazz piano player, because the world knows, the entire music community knows, "You're the Greatest."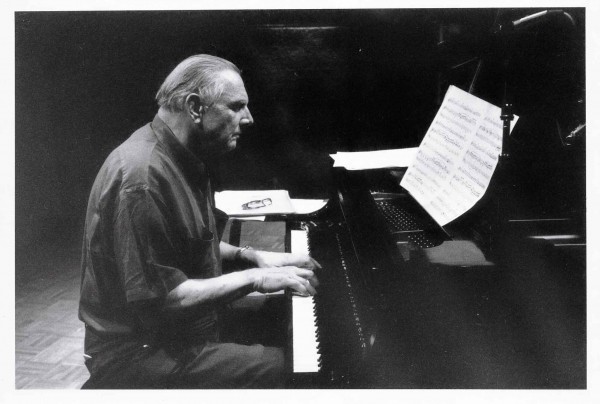 DAVE McKENNA: SELECTED DISCOGRAPHY
by Rick Bellaire
The recordings in this section were chosen not just for their importance in showcasing Dave's ability to thrive and excel in any setting, but also for their easy availability on CD and as downloads. Many of his records have become rare and expensive, but beginning your collection with these historic recordings will present a fine overview of his career at an affordable price.
WITH A BIG BAND
WOODY HERMAN'S HERD FEATURING CHARLIE PARKER
Bird With The Herd – 1951/Live in Kansas City
Almanac Records LP QSR-2442 (1972)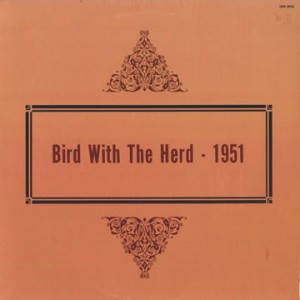 CD Reissue: Drive Archive Records 42442
These air-checks provide not only the rare opportunity to hear Dave in a big band setting, but also to hear him play in the be-bop style behind the master himself
WITH A TRIO
DAVE McKENNA
The Piano Scene Of Dave McKenna
Epic Records LP LN-3558 (1958)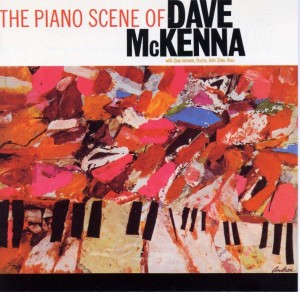 CD Reissue: Lonehill Records 10226 with Bonus Tracks
Great "modern" jazz date with a stellar rhythm section of Osie Johnson on drums and John Drew on bass
WITH A SINGER
DONNA BYRNE
Let's Face The Music And Dance
Stash Records CD  ST-CD-579 (1992)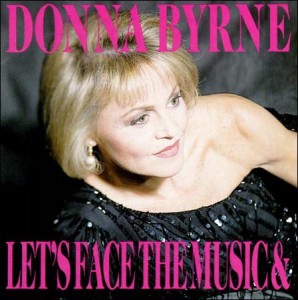 A great session which not only showcases his ability to play behind a singer, but is of special note as the album brings together an all-star lineup of friends and proteges from southern New England: Herb Pomeroy, Dick Johnson, Gray Sargent, Jim Gwin & Marshall Wood
SOLO PIANO
DAVE McKENNA
Solo Piano
ABC-Paramount LP ABC-104 (1956)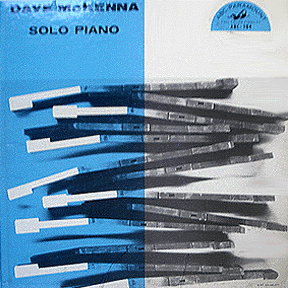 DAVE McKENNA
Lullabies In Jazz
Realm Records LP 923 (1963)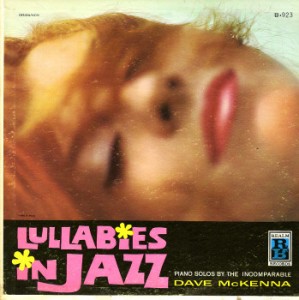 CD Reissue of both albums: "Blues Up – Piano Solo" Fresh Sound CD FSRCD-463
A great bargain as it brings together Dave's first two, previously quite rare, albums of solo piano for the price of one
DAVE McKENNA
Giant Strides
Concord Jazz Records LP CJ-99 (1979)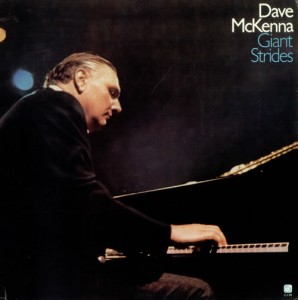 CD Reissue: Concord/Fantasy 4099 with Bonus Tracks
A self-proclaimed collection of songs in the "saloon" style invoking the left-hand stride styles of the masters of the early part of the 20th century
LEFT HAND STYLE
DAVE McKENNA
No Bass Hit
Concord Jazz LP CJ-97 (1979)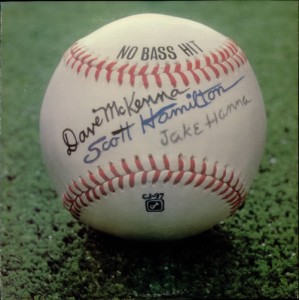 CD Reissue: Concord/Fantasy 4097
This fabulous trio date with Scott Hamilton and Jake Hanna was purposefully arranged with no bass player on board to showcase Dave's phenomenal left hand techniques and styles
WITH SMALL GROUPS
CHARLIE VENTURA
Plays Hi-Fi Jazz
Tops Records LP L-1528 (1956)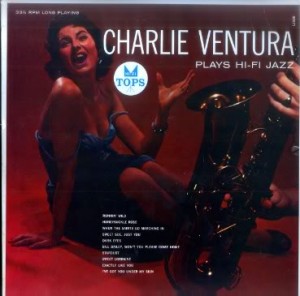 CD Reissue: Margate Entertainment 80058
A fantastic quintet recording by one of the hardest-swinging small bands in history
ZOOT SIMS
Down Home
Bethlehem Records LP BCP-6051 (1960)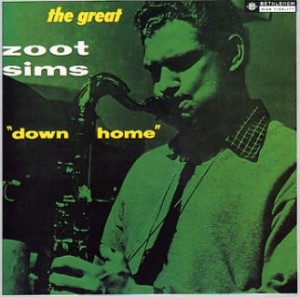 CD Reissue: Rhino Records 85325
A relaxed quartet session with the tenor sax giant
DAVE McKENNA
Cookin' At Michael's Pub
Halcyon Records LP 108 (1973)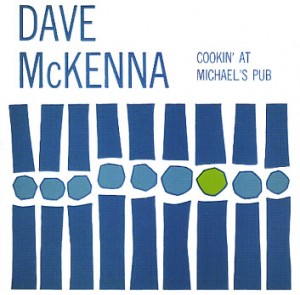 CD reissue: Prevue Records CD 26
One of his best-loved albums featuring his close friend and frequent collaborator Dick Johnson
LINKS AND RESOURCES
Dave McKenna: Piano's Most Valuable Player
A terrific site by McKenna collector and archivist Corte Swearingen dedicated to Dave's career which includes rare audio and video and includes links to many other resources for fans and collectors. Highly recommended.
https://www.davemckennapiano.com
Dave McKenna: Master Of The Jazz Piano
This website presents a fabulous overview of McKenna's career including a terrific biography and appreciation; an extensive discography (which they modestly call "Selective", but which is the most complete currently available); and they have a link to the McKenna estate where one can purchase previously unavailable, rare live recordings. Highly recommended.
http://www.aahome.com/dave/
Wikipedia entry for Dave McKenna
A fine, if brief, overview of his career; a good place to start.
http://en.wikipedia.org/wiki/Dave_McKenna
The Jazz History Database
A history of jazz in New England, they have much information relating to Dave McKenna as well as dozens of other of area musicians of note.
http://www.jazzhistorydatabase.com