2012 INDUCTEE
Rock 'n' Roll
Performer, Composer, Producer
THE GERRY GRANAHAN STORY
by Rick Bellaire & Mike Edwards
with special thanks to Gerry Granahan & Danny Burden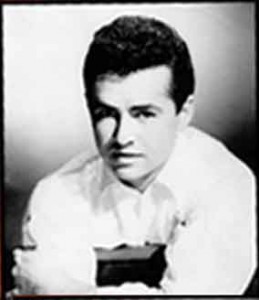 Musician Gerry Granahan is a singer, songwriter, producer and record executive whose career spans the last six decades. His work encompasses every important style and innovation of the post-war years – from rockabilly to jazz to classical music and everything else in between – and he has left an indelible signature across the landscape of American popular music. But most importantly, especially for the purposes of the Rhode Island Music Hall of Fame Historical Archive, a large percentage of his accomplishments were achieved from the launching pad of his home base in our "Ocean State"; as of this writing (2011), Gerry Granahan has been a Rhode Island resident for nearly fifty years.
THE EARLY YEARS
Gerry was born in Pittston, Pennsylvania on April 20, 1932. His first job in the music business was as a disc jockey at WPTS in Pittston which played the then-varied sounds of the Top 40. By the mid-1950s, Pennsylvania was a hotbed of rockabilly spearheaded by Bill Haley & The Saddlemen (later, The Comets), who plied their trade throughout the Atlantic States region of southeastern PA and the resort regions around the Chesapeake Bay and the Jersey shore. However, as familiar as he was with the new sounds of R&B and Rock 'n' Roll he tuned in on the radio from WLS in Chicago and Jocko Henderson out of New York City, Gerry's first entry into the performing side of the business was as the "boy singer" in a 20 piece big band, Frankie Reynolds & His Orchestra, which performed throughout the northeastern region of the state on the vibrant Poconos/Catskills resort scene. His successful experience as a working pop vocalist quickly led him to decide that his future would be as a performer, but that the future of music was in the new rockabilly sound.
Gerry's path led him to New York City and he cut cut a one-off single of a tune called "High School Dance" for El Dorado Records, a tiny imprint run by Buchanan & Goodman of "The Flying Saucer" fame. He was then able to secure a record deal with powerful, independent R&B giant Atlantic Records. Of the label's original three owners, Ahmet Ertegun, Jerry Wexler and Herb Abramson, only Wexler was an R&B purist and his partners were anxious to jump on the rock 'n' roll bandwagon. In 1957, Abramson signed Gerry Granahan as the first white artist on the label's Atco subsidiary beating Bobby Darin to that title by a matter of days (although Darin's first Atco record was, in fact, released before Gerry's).
Gerry's first release was "Talkin' About Love" by Jerry Grant & The Rockbilly Bandits (which was produced by the young Tom Dowd, later to become one of the most important engineers and producers in popular music history). It saw some action in the northeast, but did not click nationally.
In 1958, Atco tried again with "Sweet Affection" under Gerry's own name, but it, too, failed to click. Dropped by Atco, he rebounded for one release, "Oh Well-A-Watcha-Gonna Do," under the name Nick Rome on the small Mark Records out of Utica, New York, but the record did not make any waves beyond the Atlantic states.
DICKY DOO & THE DON'TS
Despite the relatively poor showing of his records nationally, Gerry was a known commodity in the Northeast and was able to keep busy performing on package tours with other rock 'n' roll acts and in nightclubs. It was on one of these tours that Granahan met Bo Diddley and the two became lifelong friends. Gerry marveled at Bo's dexterity on the guitar and Bo let him in on his secret: he played in an open tuning for easy chording and unusual harmonic combinations. A grateful Gerry immediately adopted the style. An early supporter was fellow Pennsylvanian Dick Clark whose American Bandstand was originally broadcast from Philadelphia. The first half hour of the show was seen only in Philly before it was picked up on ABC's national feed for the second half and Gerry was a frequent guest on the local segment. During this time, Gerry and his friend Dave Alldred, drummer for The Rhythm Orchids (the backup band for Buddy Knox and Jimmy Bowen), were inspired to write a song based on the rhythm made by the wheels of the subway trains they rode every day. The resulting song was called "Click-Clack" and the two financed a demo session. (The song was written using Bo Diddley's open tuning and became the first of many Granahan compositions to use the technique.) Shortly after, during an appearance on Bandstand, Gerry played the dub for Dick Clark who was knocked out. He felt that the recording was not a demo but a master and suggested they release it as is. A new record company was formed by Clark with two other Philly show business entrepreneurs, promoter Tony Mammarella and publisher Bernie Binnick. The label was christened Swan Records and their first release was "Click-Clack" released under yet another Granahan pseudonym: Dicky Doo & The Don'ts.
The record exploded onto the scene and peaked at #28 on Billboard's Top 100 becoming Gerry's first national hit. The Don'ts became on ongoing vehicle for his talents cutting several more hits for Swan including "Nee Nee Na Na Na Na Nu Nu" and "Teardrops Will Fall" (later revived in the '70s by Ry Cooder on his second album, "Into The Purple Valley").
NO CHEMISE, PLEASE
Never content to sit still, Gerry continued to pursue a career as solo artist under his real name while his other identity was safely tucked away behind the Dicky Doo persona. His most frequent collaborator was composer-arranger Arnie Goland who will loom large throughout the Granahan saga. The two composed a smash hit called "No Chemise Please" which was released by Sunbeam Records. It reached #23 and became Gerry's first hit under his own name.
THE FIREFLIES
As if he wasn't busy enough, Gerry formed yet another act, this time a band called The Fireflies. He had been performing with them as "The Fireflys" in 1957 and after he left the group, he helped them secure a deal with Roulette in 1958, but there was little action for their sole release.
They regrouped around Gerry in 1959 with the new spelling. Originally, Granahan was to have been the lead singer, but realizing that three acts might be too much to juggle, he brought in vocalist Ritchie Adams to front the group. He'd already prepared their first release, so he wiped his lead vocal from the track and dubbed in Ritchie's. "You Were Mine" on Ribbon Records became another smash for Gerry and by using substitute musicians as needed, Gerry was able to have three acts on the road simultaneously: Dicky Doo & The Don'ts, The Fireflies, and, of course, Gerry Granahan.
He continued recording under all three names for the next couple of years. As Gerry Granahan, there were four more releases on Sunbeam, two on Gone and three on Canadian-American (home to Santo & Johnny of "Sleepwalk" fame) including his signature recording of "You'll Never Walk Alone". The Don'ts continued on Swan for four more records until Gerry dropped out. (They continued their post-Granahan career on United Artists.) The Fireflies had several more releases on Ribbon, all produced by Gerry, and followed him over to Canadian-American for one final release. (Along the way, he earned Gold Records for his three biggest hits: "No Chemise Please", "Click-Clack" and "You Were Mine".)
CAPRICE RECORDS
By 1960, Gerry had outpaced himself. He was not only tired from the road and from juggling his duties as performer, composer and producer for all his different acts, but he'd come to understand the workings of the music business and realized his future success would come from sitting on the other side of the desk. At just age 28, Gerry became the youngest record executive in the history of the music business up to that time when he formed his own company, Caprice Records. He set up a distribution deal for the label with Canadian-American and set about finding artists and material for his new venture. Gerry himself would handle much of the promotion and he traveled all over the country hawking their first product while developing a network of trusted associates which included future heavy-hitters Salvatore "Sonny" Bono to handle the west coast and Scott "Mac" Davis to cover the south. Over the course of three releases, Gerry assembled the rest of the team which would take Caprice to the top. It included Canadian-American's Neil Gallagen to handle the distribution; for arrangers, there were longtime associate Arnie Goland and Hutch Davie who also headed up the A&R department; and a young guitarist named Ron Striano to lead the in-house band and act as the contractor for the studio musicians. Striano almost immediately proved himself an invaluable addition to the staff when he brought in one of his classmates, a young girl named Rose Marie Cassili who was a singer and songwriter. Giving her the stage name "Janie Grant," Gerry produced the label's first hit on one of her original compositions. "Triangle" is the record that put Caprice on the map by reaching #29 in 1961.
Things began to snowball quickly for the label. Next up was the vocal trio, The Angels, another Striano discovery. Their recordings of "'Til" and "Cry Baby Cry" became two of the label's biggest hits and are considered two of the finest examples of the "girl group" sound ever recorded.
Gerry's next discovery (and historically speaking, perhaps his most important discovery) was the team of singer James Ray and songwriter Rudy Clark. "If You Gotta Make A Fool Of Somebody" was an across-the-board smash hitting #22 on Billboard's Hot 100 and #10 on its R&B chart in 1962. This was followed by "Itty Bitty Pieces," another huge hit.  The resulting album, which Gerry produced, is considered one of the greatest Rhythm & Blues recordings of all time. The songs on – and sound of  – this album were influential for decades to come culminating in 1988 when former Beatle George Harrison took his cover of one of the album tracks, "I've Got My Mind Set On You," all the way to #1.
The singles were released in the UK and the songs had a profound impact on the blossoming beat group scene. They quickly found new homes in the repertoires of everyone from The Beatles to The Swinging Blue Jeans to Freddie & The Dreamers who took their cover of "If You Gotta Make A Fool" to #5 on the UK charts. Although the album was not issued in the UK at that time, the LP was introduced into England by George Harrison. In September of 1963, several months before Beatlemania hit the United States, Harrison was able to quietly visit his sister Louise in Benton, Illinois and used the opportunity to load up a suitcase with all of the latest R&B, Country & Western and Rock 'n' Roll LPs it could hold and generously shared his score with not only the other Beatles, but with many of musical friends and peers on the London scene.
Unfortunately, for all involved and the world-at-large, James Ray immediately fell prey to the temptations which success in the music business so often proffers. He stumbled into obscurity and died only a couple of years later. Rudy Clark, on the other hand, became a major composer with hits that included Betty Everett's "The Shoop Shoop Song (It's In His Kiss)," "Good Lovin'" (big for The Olympics and a smash for The Young Rascals), and "Everybody Plays The Fool" for The Main Ingredient".
FROM THE BIG APPLE TO LITTLE RHODY
Gerry's deep connections to Rhode Island began during the Caprice era. In late 1962, one of The Angels who'd been recently married had decided to drop out of the group to have a baby and the search for a replacement began. Gerry ran into music promoter Sid Bernstein (the man who later presented The Beatles in concert and managed The Young Rascals) who suggested a young woman he'd seen during a trip to Rhode Island. Mary Lou Kiernan was an all-around performer – singer, dancer, actor – who'd represented Providence in the Miss Rhode Island pageant. She was then working in radio at WPRO-AM as a sidekick to legendary Rhode Island broadcaster Salty Brine. It was arranged that her father would bring her to the Caprice offices for an audition. Gerry was knocked out by her talent and Mary Lou became the newest member of The Angels adopting the stage name "Kerri Downs." It wasn't long before the two were an item and things developed quickly: they were married in 1963.
Despite the success of Caprice Records, business differences had developed between the partners and it was decided to shut down the label in 1963 with Gerry retaining the masters. Mary Lou dropped out of The Angels (who went on to even greater heights with a new member and the smash hit "My Boyfriend's Back") and the Granahans moved out to California to test the waters. Gerry was in the process of deciding on his next musical venture and Mary Lou had been offered a screen test by one of the movie studios. Her reputation had preceded her to the left coast and she was soon in the running for  roles on two major television series in development at that time: "Petticoat Junction" and "I Dream Of Jeannie." After exploring the L.A. music scene, Gerry decided he'd be best served by returning to his old stomping grounds in New York City and he headed back to the East Coast to take a job he'd been offered as head of A&R at United Artists Records while Mary Lou awaited the results of her auditions. Before she even found out about the roles, though, Mary Lou decided that her heart was not really in show business and also returned to New York City. As the Granahans planned to start a family and had decided that New York was not the place to raise kids, they relocated to Rhode Island to be near the Kiernan family. It was at this point that Gerry became a "commuter" – weekdays in "The Big Apple" as a record executive, weekends in "Little Rhody" as a family man. As he put it in a recent interview, "Man, I could drive 95 with my eyes closed in those days! And that's before the highway ran all the way into Providence. The interstate used to end at what is now Exit 5 and I'd have to work my way over to Route 1 to get the rest of the way up to Warwick."
(Mary Lou Granahan as "Kerri Downs" stayed active in the music business for several more years as a recording artist with Epic, Vel-V-Tone and the Gerry-era United Artists, but declined to tour in order to stay at home with their children. She returned to broadcasting in the mid-1960s as co-host with Hank Bouchard of WPRO-TV's popular "Dialing For Dollars.")
Before he reported to his new job at UA, however, Gerry had one final piece of business to finish up. In California, he'd been offered a role in a "hot rod" movie and was expected to contribute to the soundtrack. "Racing Fever" took the drag strip action out to sea as a group of speedboat racers, the Aqua-Devils, made quick work of the competition on the Florida scene where the movie was shot on location in Miami.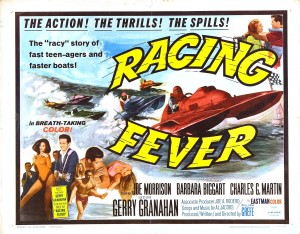 Gerry's was a bit part and he had a couple of songs in there including the title track, a nifty Twist number which saw some action on the discotheque scene. (The cast was so full of unknowns, that Gerry found himself with top billing in certain markets!) As a "B" picture, the movie is considered a "cult classic" and can often be seen late at night on AMC and other cable movie stations.
THE UNITED ARTISTS YEARS
When he began his tenure at United Artists, Gerry was determined to be much more than an executive behind a desk. His was a "hands-on" approach to A&R. He not only signed artists and found songs for them, but continued to compose, produce and executive produce for the label's roster of artists. He also applied the personalized approach to promotion he'd developed during the Caprice years and was often on the road bringing new UA product to radio and distribution himself. With trusted associate Arnie Goland  at his side, he provided the label with a long string of both singles and albums which were not only hits, but have proved to be classic recordings of the 1960s.
He took full advantage of the wide-range of styles in the talent pool at United Artists and drew not only from the musical arm of the company but from their television and motion picture divisions as well. Originally begun to self-release the soundtracks from their movies, the UA record division was given a huge shot in the arm and a push toward the present when they almost inadvertently wound up with the soundtrack rights to The Beatles' first motion picture, "A Hard Day's Night." (It was a condition of the movie distribution rights that UA would automatically get the soundtrack.) The album sold millions and all of a sudden, rock 'n' roll was looking pretty good to the suits at the company just as Gerry was entering the picture.
Gerry Granahan had many major accomplishments at the label (which are detailed in the discography section of this entry). There are actually too many to mention in this forum, but here are some of the highlights.
JAY & THE AMERICANS
Jay & The Americans, along with The Beach Boys, The Tokens and The 4 Seasons were one of the few groups to span the '60s. They were there before the Beatles and still on the charts in 1969, as the Beatles were breaking up. To continue being a chart presence, these groups went through various phases. In the case of Jay & The Americans, their most successful phase was when Gerry Granahan was their producer.
Jay & The Americans had their biggest hit in 1964 with the Wes Farrel song, "Come A Little Bit Closer." They had been produced earlier by two industry giants, Jerry Leiber and Mike Stoller, but when those two left UA to form their own Red Bird label, Artie Ripp took over. But then he moved on to devote more time to his Kama Sutra productions, where he signed the Rhode Island duo of Peter Anders and Vini Poncia.
Gerry's first duty was to come up with a new single and finish the "Blockbusters" album, for which Artie had left 5 tracks in the can. Gerry knew how to rework a standard. He had already wrung big chart hits out of such titles as the "Battle Hymn Of The Republic" ("Teardrops Follow Me" by Dicky Doo And The Don'ts) and "'Til" (a 1962 updating by The Angels of the French song from the '50s). Realizing the potential of Jay Black's voice, Gerry produced revivals of "Cara Mia" and "Some Enchanted Evening" which the group took to #4 and #13 respectively in 1965 – right in the midst of the British Invasion. "Cara Mia" was written by the orchestra leader Mantovani and was #1 for 10 weeks in the UK for singer David Whitfield in 1954. "Some Enchanted Evening" was, of course, a show tune from the 1949 Rodgers and Hammerstein musical, "South Pacific." Both songs as far removed from a mop-top haircut as you could imagine!
Gerry completed the Blockbusters LP, which went to #113 on the album charts – not bad for a "singles" group – and their highest album chart placing up to that time. Gerry's "portion" of this LP includes a terrific Tony Powers-George Fischoff song, "Run To My Lovin' Arms," also recorded by The Lettermen, Lenny Welch and Billy Fury, who took it to # 25 in the UK.
Gerry did not stay in the standards groove for too long. On the look out for new material, he picked out a plum. Neil Diamond was relatively unknown in late 1965. He was still a few months away from charting with "Solitary Man" and "Cherry Cherry" and launching a career which continues to this day. "Sunday And Me" was a natural for J&TA. You could not miss its uplifting melody on the radio. It returned the group to the top 20 in late 1965. An album with the same title followed. No filler here: the "Sunday And Me" LP was comprised of worthwhile standards, such as "Till" and "Granada" and quality new songs, with the moody, "I Don't Need A Friend" being notable. It reached #141 on the album chart. Producer/songwriter, Al Kasha's "Why Can't You Bring Me Home" (with its wonderful storyline of a beau telling his girl that it simply does not matter where she lives and that he does not need the "best kind of silverware") was on the LP and became the next 45, charting at #63.
Seeing a similarity between Jay Black and Roy Orbison, Gerry opted for a revival of "Crying" as the group's next 45 and it was an absolute winner. As to whether Roy or Jay was the better vocalist; who knows? But J&TAs' version had those impressive back-up vocals from the rest of the group. This very big production took the group back up to #25 on the Billboard charts in the summer of '66.
It was also a track on the "Sunday And Me" LP. If we can revive Roy Orbison, how about Johnny Mathis? During the group's hit run, Gerry snuck in a solo outing by Jay Black, "What Will My Mary Say," a # 9 hit for Johnny in 1963. The B-side was a beat ballad revival of Dean Martin's #4 hit from 1958, "Return To Me." This song was written by Guy Lombardo's brother Carmen and later revived by Bob Dylan for the hit TV series, "The Sopranos."
The group had previously recorded a few of their own compositions but nothing as major as "Living Above Your Head." It was another up-tempo number with Gerry and arranger Arnold Goland layering in those big background vocals. Danceable, too, and it is still a favorite on the UK Northern Soul scene. It reached a surprisingly low #76 in the US but was set to be the group's first hit in the UK, where the pirate radio stations played the heck out of it. It did not happen, but The Walker Brothers (three Americans who built a solid UK and then worldwide career for themselves) covered it for their "Portrait" LP, which hit #3 in the UK and was their most successful album. J&TAs' "Living Above Your Head" LP was another quality album. The picture on the front cover shows Gerry as the chauffer of a vintage car outside a brownstone on a sunny New York day. Inside there is another solid set of ballads and even a cover of the Walker Brothers' "The Sun Ain't Gonna Shine Anymore", a #13 hit for that group (#1 in the UK) and itself a cover of a 1965 Frankie Valli original. The "Living Above Your Head" LP did not chart, however; nor did a 45 pulled from it, "Baby Stop Your Cryin'."
Gerry and the group parted ways with the group staying at UA but using producers such as Jeff Barry, Bob Feldman and even Rhode Island's Peter Anders and Vini Poncia. There were more hits to come, including the #6 hit, "This Magic Moment" in 1969 but they all seemed to contain some of that Gerry Granahan magic. In the meantime, UA had released a "Greatest Hits" package which became JATAs' highest charting album when it reached #21 and which was in the catalog well into the 80s. The LP comprised ten tracks, 7 of which were Gerry Granahan productions – a fitting, if incomplete, tribute to J&TAs' very successful time with Gerry.
TV STARS & WILD THINGS
Gerry lived up to his reputation as a guy "with ears" when he found the perfect vehicles for teen television star Patty Duke and oversaw the production by Jack Gold of two smash hits, "Say Something Funny" and "Don't Just Stand There."
He also tried his hand at comedy, recording a series of best-selling albums by Italian-American funny man Pat Cooper. Gerry was so involved in the details of his artists' output that he even supervised the cover shoot for Cooper's "Spaghetti Sauce & Other Delights" album (a take-off on the sexy and controversial cover of "Whipped Cream & Other Delights" by Herb Alpert's Tijuana Brass). He personally covered the comedian with gallons of room-temperature marinara sauce and bushels of cold, cooked pasta!
No one, however, bats 1.000 and that includes Gerry as you'll see from this historically important episode from his UA years. Gerry had signed an exciting young group, The Wild Ones, who were the house band at the hippest, most important New York discotheque of the mid-1960s, Arthur. The band featured a young singer named Jordan Christopher who was the new husband of Sybil Burton, the recently divorced wife of actor Richard Burton who'd left her for his "Cleopatra" co-star, Elizabeth Taylor. They were an exciting act in person (as witnessed by their first album which had been recorded live at the club), but they played mostly cover versions. Fresh, original material would be needed to take the group to the next level. Gerry put out the word and soon had an appointment with Brill Building scene songwriter Chip Taylor. As both Taylor and Granahan tell the story, Chip hadn't actually written anything to play for Gerry by the day of their meeting. In a taxi on the way to the UA offices, Chip came up with the basic hook of a song which would take the world by storm within the year: "Wild thing – you make my heart sing." Gerry liked what he heard and asked to hear the rest. When Chip told him it wasn't finished, Gerry's first impulse was to suggest the two finish the song together. But after checking his schedule, he decided against taking on anything else and told Chip that if he'd finish the song, then he'd cut it with The Wild Ones. Gerry produced the original version of "Wild Thing," but the label did not do much in the way of promoting it and the record died a quick death. Not so the song itself, though. Within months, British beat group The Troggs had picked up on "Wild Thing" and their version became a world-wide smash and a British Invasion classic. (Gerry's version is considered a "garage rock" milestone and the single has become  a much-sought-after collectors' item.)
THE ASCOT RECORDS SUBSIDIARY
Another facet of Gerry's workload at UA was his administration of their Ascot Records subsidiary. One important development at Ascot was that as a condition of his signing on with UA, Gerry was able to reissue the bulk of his Caprice output thereby guaranteeing that those seminal recordings remained in print for the remainder of the decade. But most importantly, he became the overseer of the American releases by British Invasion group Manfred Mann. Beginning with their second U.S. release, the #1 "Do Wah Diddy," the Manfreds proved to be one of the most successful post-Beatles UK  acts with a string of hits singles and five best-selling albums (plus a "Greatest Hits" compilation) for Ascot and later for the UA parent label. Their output also proved to have a long-lasting effect on the next generation of American rock musicians with Bruce Springsteen, Tom Petty and Bob Seger all citing them as a major influence.
The United Artists/Ascot catalogue of the 1960s is also a fine indicator of Gerry's eye for talent. Although none of the following records hit the Billboard charts, the fact that Gerry decided to pick up each of these records for release is a another testament to his reputation as a guy "with ears." He was able to recognize, by these early sides, the potential in the talents of a group of musicians who would all prove to be major players in the decades to come:
– The first two releases by The James Gang out of Cleveland, Ohio who became a major album act and concert draw a few years later and introduced future Eagles member Joe Walsh to the world;
– The first national release by Gram Parsons (with his early group, The International Submarine Band) who became one of the most influential musicians in history (he is credited with inventing "Country-Rock" as a member of The Byrds and as "the godfather" of modern Country music);
– The first American releases by The Easybeats from Australia who became hit makers with "Friday On My Mind" and "Falling Off The Edge Of The World" and whose principals, Vanda & Young, later became major hit makers as composers and producers and formed AC/DC around their younger siblings;
– The first U.S. release by British bluesman Long John Baldry and his band, The Hoochie Coochie Men, which featured both Rod Stewart and Elton John;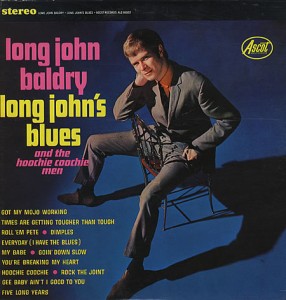 – The earliest Stateside release by The Graham Bond Organization, the precursor to Cream which formed when Bond's rhythm section, bassist Jack Bruce and drummer Ginger Baker, went off on their own in order to work with ex-Yardbird Eric Clapton.
And finally, Gerry also continued to work on his own music as evidenced by the aforementioned UA releases on Mary Lou Granahan under her "Kerri Downs" persona, and his own singles, the first under yet another stage name, Gerry Patt & His Pals for Ascot, and another under his own name for United Artists R&B and soul subsidiary, Veep Records.
An interesting side note to the UA years is that Gerry released a single in 1967 under yet another name for a different label!  "I'll Close My Eyes" by "Gary Williams" was released in the "summer of love" by Date Records (a subsidiary of Columbia and home to Peaches & Herb and The Zombies). The release is obviously not something done under the table as the label copy reads "Produced by Gerry Granahan", but as to how a high-level label executive wound up recording for another company is lost to time. Gerry does not recall the circumstances of how the Date record came about, but it was several months in advance of his departure from United Artists.
Despite all this success, tensions had been mounting at the label for some time. Over the years, Gerry's work had been noticed by the higher-ups at UA and there had been offers for him to move up in the company and relocate to Los Angeles to work at the main offices. Gerry had declined these overtures in order to remain at the New York branch and keep his family in Rhode Island, but some people were suspicious of his motives for remaining at the New York office. It all came to a head over the holiday season of December, 1967 – January, 1968. Label president Mike Stewart had recently signed an act despite Gerry's objections. Gerry dutifully went along with the signing, but balked at producing them. He suggested that they try putting them with another producer since he was about to leave on vacation. Gerry then headed home to Rhode Island for the holidays and was scheduled to return on January 2nd.
The day after Christmas, Gerry got a frantic call from Stewart. The other producer was not having any success cutting sides with the act and expenses were mounting quickly. He ordered Gerry to return immediately to take over the sessions, but Gerry refused, telling Stewart he'd be back on the 2nd as agreed. Despite several more calls, Gerry stuck to his guns but expected the worst when he returned to New York. Fate intervened in the form of a  phone call from Tommy "Snuff" Garrett and Larry Welk (son of orchestra leader Lawrence Welk) from Dot Records. Gerry returned to work on the morning of January 2 and then met Garrett and Welk for lunch. They made him an offer he couldn't refuse. He returned to UA, tendered his resignation and began working for Dot the next day.
THE DOT RECORDS YEARS
Dot Records was the music division of Paramount Pictures and his new position was accompanied by the lofty title of "Vice President, Head of East Coast Operations for the Music Division of Paramount Pictures: Famous Music and Dot Records!" (The parent company could not use the "Paramount" brand for their record division – it was still held by the then-current owners of the old jazz and blues label of that name.)
For the next two years, while he did not see a great deal of commercial success, Gerry still managed to produce a string of albums for the label which are now considered classics. He produced two albums on Brazilian bossa nova guitarist and composer Luiz Bonfa. The first, entitled simply "Bonfa," was arguably the most successful of the musician's career, but it is the second which is considered a landmark jazz recording: "Black Orpheus Impressions." The album features Bonfa performing his own interpretations of the music he'd composed back in 1959 for the successful motion picture "Black Orpheus." Not bound by the restrictions of the movie medium, Granahan and Bonfa sculpted the compositions into a bossa nova masterpiece with the core jazz musicians backed by lush, almost "third-stream" arrangements provided by Gerry's trusted associate Arnie Goland, a young Eumir Deodato, and the composer himself. The resultant song cycle is a stunning achievement and the new reading of Bonfa's "Mahna de Carnaval" is today considered the definitive version.
Another highlight was Gerry's discovery of pianist Kellie Greene. Greene was a young keyboard virtuoso, equally at home in classical music, jazz and pop styles and Gerry showcased her variety of talents in an album called "Color Her Classic, Color Her Jazz." Although the album did not fare well in the market place, it is today considered a collectible classic and Greene used it as the launching pad for a long and successful career as a jazz and cocktail pianist on the West Coast and worked as an accompanist for dozens of singers, most notably Frank Sinatra and Tony Bennett.
Gerry recorded two singles as an artist during his time at Dot under the name "Christopher Sunday." The first, "Maman", was released in 1968 and it saw a bit of action, but the second single failed to build on that success. He also mined the Rhode Island talent pool when he brought Johnston native Buddy DiPrete into the Dot fold, re-christening him as "Buddy Arden" for one nationally released single.
The Dot Records of the late 1960s was something of a dinosaur in the record industry. Their roster was top-heavy with faded '40s and '50s stars and middle of the road artists. Lawrence Welk, Pat Boone and Billy Vaughn were all still with the label in 1968! Although the top brass recognized the need to sign some some fresh talent and had brought Gerry in to do the job, they didn't apply that philosophy to their promotions department. They were very  used to simply releasing product into the market which would sell itself to their artists' established fan bases. After all, ten 100,000 selling LPs on the likes of Roy Clark, Liberace and The Mills Brothers is still a million albums! But it was a different story with new artists in the late '60s and their lack of a sufficient promotional budget for his greatest artistic achievement at Dot is the straw that broke the camel's back and ended Gerry's association with the company.
Lyn Roman had begun her major label recording career under her own name, Linda Griner. In 1963, she released one single for Motown which was written and produced by Smokey Robinson. "Good-By Cruel Love" and "Envious" are two of the greatest sides ever recorded by the label and it should have been obvious to all that Smokey had made a major discovery. But, somehow, Motown dropped the ball with this record and Griner was let go from the label despite the fact that Smokey had already cut an entire album on her which remains unreleased to this day. Adopting the stage name of "Lyn Roman," she reappeared the following year as a Columbia Records artist for one album, "The Many Faces of Lyn Roman." Although a fine effort, it is more in the style of Aretha's Columbia albums – standards and pop tunes sung in a jazzy style – and was not a truly befitting setting for one of the greatest soul voices of all time. Following her departure from Columbia, she had become successful on the nightclub scene, touring extensively with her brother-in-law, comedian Redd Foxx, when she was re-discovered by Gerry. Recognizing her incredible potential, he signed her to Dot and produced what today are considered two of the finest soul albums by a female artist ever recorded, "A Girl For All Reasons" and "The Greatest Roman Of Them All."
Gerry and Linda came up with a combination of down-home soul, uptown production and perfect material which should have done for Griner what the switch from Columbia Records to Atlantic had done for Aretha Franklin, but Dot's promotional machine failed and the LPs were relegated to the cutout bins in short order.
When combined with the disappointing performance of the promo department in regards to some of the other great talents he'd discovered but the label had ignored (such as soul man Phil Flowers, composer-conductor John Williams and future country giant Lee Greenwood), it was just too much for him to take and Gerry gave his notice in late 1969.
(Update, May, 2013: As Lyn Roman, Griner continued on recording singles for Mercury with the legendary Ed Townsend and Brunswick, and became a major star in Europe. She eventually recorded another fine album, "Wanted," for Ichiban Records in 1987. In the 1990s, she returned to using her real name and released a truly great album for Motorcity/Charly called "Bitter End." Her 1960s and '70s records are now considered some of the finest soul music ever recorded and original pressings can fetch hundreds of dollars. In the 2000s, her career has been undergoing a remarkable resurgence. She is still performing and recording and has new album available on her website: www.lindagrinermusic.com/)
Gerry was involved in one outside project to which he'd previously committed during his Dot run: an independent motion picture production. Back in 1967, Gerry was commissioned to write the score for a movie to be directed by Peter Savage which was to star 1940s bombshell Jane Russell and three former middleweight boxing champs: Jake LaMotta, Rocky Graziano and Tony Zale. Working from a script entitled "The Honorable Frauds," principal photography began in late 1967. After the initial edit and a name change to "Class And Culture," the picture was test-marketed in 1968 to disastrous results. Further footage was shot, a second edit made and another name change ensued. Test-marketed for a second time as "Cauliflower Cupids," the results were no better. Undeterred, in 1969 Savage did more shooting and editing and went for a third test run, this time back under the script's original title, "The Honorable Frauds." The picture fared as badly as before and a lien was slapped on the production by the investors. Each time the picture underwent a new cut, Gerry had to rewrite the score and spent many frustrating hours adapting his material to the newer footage while hunched over a Moviola editing machine they'd installed beside his piano. The failure of this picture to achieve general release deprives us  of hearing one of the only film scores composed by a Rhode Islander besides Bill Conti (the "Rocky" franchise among many others) and John Cafferty ("Eddie & The Cruisers" and its sequel). No recordings of the score are known to exist. It also deprives film buffs of being able to see Russell in what amounted to her last motion picture appearance, although, to quote her from one of her last-ever interviews, "I'm glad it didn't come out – it was a bomb."
(There is a final, even weirder ending to this episode. Savage himself showed up at the lienholders' auction sale and purchased the master reels for $1000.00. He then bought the American rights to a German "sexploitation" film called "Heisser Sand Auf Sylt" and proceeded to haphazardly cut in the footage he had on the three boxers with no regard to story or script. The resulting picture, released in 1970 as "The New Life Style" is generally considered to be one of the worst motion pictures ever to see general release. It contains none of the Jane Russell footage nor any of the Granahan score.)
HOME AT LAST
After leaving Dot, Gerry took a couple of years off to enjoy his family and the fruits of his labors, but his creative juices were still running. He continued writing and making demos and in 1972, he went into a Nashville studio to record a new original composition called "Come Back When You're A Woman." The record is in the style of crossover country then being pioneered by his old pal Mac Davis which would become such a big part of the landscape in the 1970s with Kenny Rogers and others. He returned to the United Artists fold where he was welcomed back with open arms by many of his old colleagues. He leased the master to UA who released it under his old stage name "Christopher Sunday" on their Avalanche Records subsidiary. There was some action in various markets, but the record failed to make the charts.
His next move was the formation of a "lounge" band to take advantage of the blossoming hotel-resort-casino circuit. Showcasing the catalog of hits he'd enjoyed under his various pseudonyms as well as current material and production numbers, The Gerry Granahan Show was a smashing success and traveled nationwide on the Sheraton/Hilton circuit for three years in a rotation with the showbands of former heavyweight boxing champ Joe Frazier and his group, The Knockouts, and Dennis Yost & The Classics IV.
Tired of the road, by 1975 Gerry began limiting his appearances to the southern New England area and finished out the decade as a top draw at area nightclubs and performed several times a week at Dorsey's in Warwick, Rhode Island. In the 1980s, he opened a recording facility in Warwick, GPG Studios, where he produced many area acts including local legend and former member of The Spi-Dells, Charlie Quintal. One of Mr. Granahan's greatest accomplishments during this period was the recording of a holiday album, "An Old Fashion Christmas," released under the name Gerry Granahan's New England Strings, to benefit the physically challenged children of his adopted home of Warwick, Rhode Island. The album (mostly lush instrumentals with a few vocals thrown into the mix) was recorded at GPG with the help of his wife and daughters and his extended musical family and it became an immediate best seller in southern New England. Proceeds were used to establish a specially-equipped playground for the children which is still in operation as of this writing (2011) and the album has proven such a long-term success that it was picked up for national distribution by the Downtown Music Group of Miami, Florida in 2005.
These days, Gerry is lending his knowledge and experience to the younger generation acting as a voice coach for many up-and-coming performers including a recent American Idol finalist. He is still composing and recording on a regular basis. He is also still performing, but is content to limit his personal appearances to upscale theatrical oldies shows where he remains an in-demand attraction up and down the east coast.
EXTERNAL LINKS AND RESOURCES
TRB ENTERPRISES – HONORING OUR PIONEERS WEBSITE PAGE ON GERRY GRANAHAN
"How Did I Get Here?" – A Quiet Legend Revealed
A really terrific, in-depth look at Gerry's life by New Bedford, Massachusetts concert promoter, author and historian Todd Baptista featuring many personal observations and insights from the "quiet legend" himself
http://www.toddbaptista.com/gerry%20granahan.html
GERRY GRANAHAN OFFICIAL WEBSITE
All the latest news and performance schedule
http://www.gerrygranahan.com/
WIKIPEDIA ARTICLE FOR GERRY GRANAHAN
http://en.wikipedia.org/wiki/Gerry_Granahan
GERRY GRANAHAN DISCOGRAPHY
by Mike Edwards & Rick Bellaire
Singles/45s
JERRY GRANT
1956
High School Dance b/w ? (Eldorado 503)
JERRY GRANT & THE ROCKABILLY BANDITS
1957
Talkin' About Love b/w Someday, Maybe Tonight (Atco 6100)
GERRY GRANAHAN
1958
Sweet Affection b/w  Confess It To Your Heart (Atco 6122)
NICK ROME
Love's Young Dream b/w Oh Well-A-Watcha-Gonna Do (Mark 121)
JERRY GRANT
Sailor Blouse Baby b/w Chewin' Gum Hop (Sunbeam 101)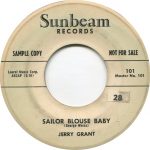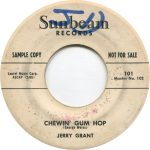 GERRY GRANAHAN
No Chemise Please b/w Girl Of My Dreams (Sunbeam 102)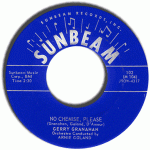 Love's Young Dream b/w Oh Well-A, Wat'cha Gonna Do (Mark 121)
Cash-in reissue of the "Nick Rome" record under Gerry's real name after "No Chemise Please" hit the charts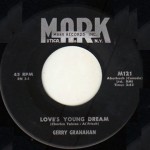 Baby Wait b/w Completely    (Sunbeam 108)
King Size b/w Afraid You'll Never Know    (Sunbeam 122)
GERRY & EDDIE (Gerry Granhan & Eddie Fontaine)
I'm As Ready As I'll Ever Be b/w Nobody Else Can Handle This Job But Me (Sunbeam 112)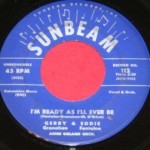 GERRY GRANAHAN
1959
You're Adorable b/w A Ring, A Bracelet, A Heart (Sunbeam 127)
Let The Rumors Fly b/w Put Me Anywhere (Gone 5065)
A-side written by Barry Mann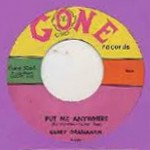 It Hurts b/w Look For Me (Gone 5081)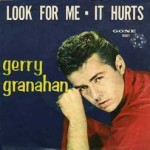 1960
When Irish Eyes Are Smiling b/w In My Heart (Canadian-American 116)
You'll Never Walk Alone b/w Where's The Girl (Canadian-American 119)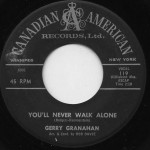 Short Skirts b/w I'm Afraid You'll Never Know (Canadian- American 121)
1961
Unchained Melody b/w Dancing Man (Caprice 106)
GERRY GRANAHAN & THE WILDWOODS
Dance Girl Dance b/w Too Big For Her Bikini (Caprice 108)
The backing group was actually The Five Satins in "disguise". The rumor that The Wildwoods were, in fact, The Belmonts (Gerry's close friends and frequent collaborators) can be attributed to the fact that the Belmonts were present at this session, but strictly as observers – they did not perform.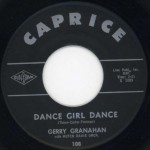 GERRY GRANAHAN
1963
Hang Up The Phone b/w Too Weak To Win (20th Century 425)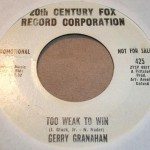 1964
Racing Fever b/w Iris (20th Century 541)
Gerry's two contributions to the motion picture soundtrack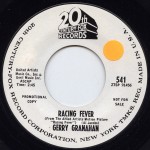 All The Live Long Day b/w Sophia (Veep 1205)
Veep was a division of United Artists Records
DICKY DOO & THE DON'TS
1957
Click Clack b/w Did You Cry (Swan 4001)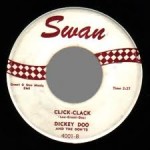 1958
Nee Nee Na Na Na Na Nu Nu b/w Flip Top Box (Swan 4006)
Wild Party b/w Leave Me Alone And Let Me Cry (Swan 4014)
Teardrops Will Fall b/w Come With Us (Swan 4025)
1959
Ballad Of A Train b/w Dear Heart Don't Cry (Swan 4033)
1960
Wabash Cannonball b/w The Drums Of Richard A. Doo (Swan 4046)
THE FIREFLIES
1959
You Were Mine b/w Stella's Got A Fella    (Ribbon 6901)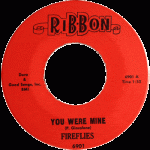 I Can't Say Goodbye b/w What Did I Do Wrong    (Ribbon 6904)
1960
Because Of My Pride b/w My Girl    (Ribbon 6906)
Marianne b/w Give All Your Love To Me (Canadian-American 117)
GERRY PATT
1965
Dancin' By Myself b/w It's So Strange (Ascot 2189)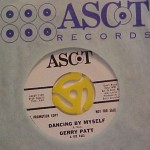 JERRY THOMAS
1966
Someone b/w It's So Strange (Ascot 2212)
Another in the long line of Granahan's aliases. Incidentally, the B-side is the same as used on the B-side of the Gerry Patt record!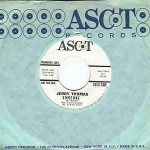 GARY WILLIAMS
1967
I'll Close My Eyes b/w Just Cause We Got Us (Date 1559)
CHRISTOPHER SUNDAY
1968
Maman (Mama) b/w The Things That Make Me Love You (Dot 17063)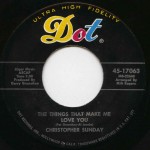 Life b/w Valerie (Dot 17133)
1971
Come Back When You're A Woman b/w It's Been A Long Time Coming (Avalanche 36005)
Albums/CDs
1990
DICKY DOO & THE DON'TS, GERRY GRANAHAN, THE FIREFLIES
The Best of Dicky Doo & the Dont's, Gerry Granahan, The Fireflies (GQ 87367)
An excellently remastered collection of many of Gerry's biggest successes issued to promote the then-current lineup of his showband, an all-star Rhode Island lineup which featured southern New England legend Charlie Quintal. Includes two new recordings unavailable elsewhere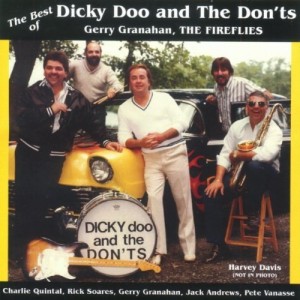 1. Click Clack – Dicky Doo & the Don'ts
2. Did You Cry? – Dicky Doo & the Don'ts
3. No Chimese Please – Gerry Granahan
4. You Were Mine – The Fireflies
5. Just Cause We Got Us – Gerry Granahan (previously unreleased)
6. I Can't Say Goodbye – The Fireflies
7. Dance Girl Dance – Gerry Granahan (with The 5 Satins)
8. Give All Your Love to Me – The Fireflies
9. I'll Close My Eyes – Gerry Granahan (previously unreleased)
10. Marianne – The Fireflies
11. Dancing Man – Gerry Granahan
12. Nee Nee Na Na Nu – Dicky Doo & the Don'ts
13. Leave Me Alone – Dicky Doo & the Don'ts
14. Stella's Got a Fella – The Fireflies
15. My Girl – The Fireflies
1989
GERRY GRANAHAN'S NEW ENGLAND STRINGS
An Old Fashion Christmas (GPG Records) 1989
(Reissue: Downtown 27516) 2005
A perennially best-selling, easy listening holiday season album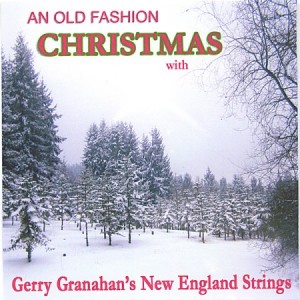 1. Deck The Halls
2. Silent Night
3 . Oh Come All Ye Faithful
4. Christmas Song (vocal: Gerry Granahan)
5. Hark The Herald Angels Sing
6. Noel
7. What Child Is This
8. It Came Upon A Midnight Clear
9. We Three Kings
10. Let It Snow (vocal: Gerrianne Granahan Genga with Tara & Marylou Granahan)
11. Joy To The World
12. Oh Holy Night
13. We Wish You A Merry Christmas (vocal: The DeSotos)
GERRY GRANAHAN: ESSENTIAL REISSUES
All of these reissues featuring his work are currently (2012) easily available as CDs from Amazon.com and other online music dealers and many are available as downloads from iTunes and other services
DICKY DOO & THE DON'TS
The Complete Dicky Doo And The Don'ts (Dr. Money CD 2020)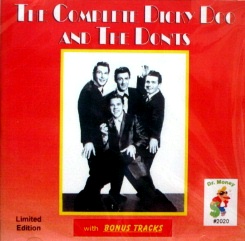 THE FIREFLIES
The Fireflies featuring Ritchie Adams – You Were Mine (Ribbon CD 8901)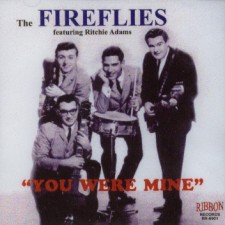 VARIOUS ARTISTS
Caprice! The Story Behind Gerry Granahan's Caprice Label 1960-'63 (X-Bat CD 5872)
All of the hits plus many rarities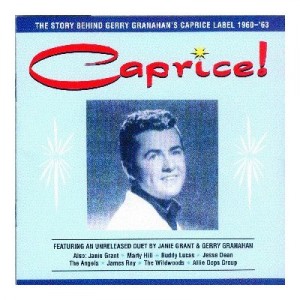 GERRY GRANAHAN
The Gerry Granahan Scrapbook (Relic CD 7108)
A pan-label compilation featuring Gerry in his many guises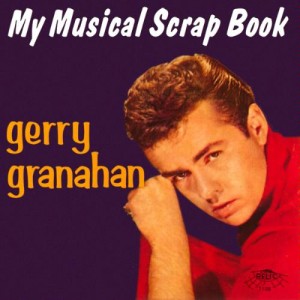 GERRY GRANAHAN PRODUCTIONS
All titles produced by Gerry Granahan unless otherwise noted
on titles for which he served as Executive Producer
P. or "Pat" Granahan is a pseudonym Mr. Granahan often used as a composer
CAPRICE RECORDS
Singles/45s
WILDWOODS (The Five Satins)
When The Swallows Come Back To Capistrano b/w Heart Of Mine (101) 1961

ALLIE-OOPS GROUP
Bloop, Bloop b/w Dinosaur (102) 1961
MARTY HILL
Oh It Isn't Fair b/w Wanting You (103) 1961
JANIE GRANT
Triangle b/w She's Going Steady With You (104) 1961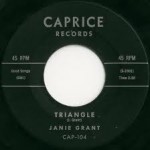 JESSE DEAN
If I Should Fail b/w Apache (105) 1961
GERRY GRANAHAN
Unchained Melody b/w Dancing Man (106) 1961
ANGELS
'Til b/w A Moment Ago (107) 1961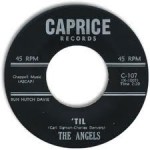 GERRY GRANAHAN
Too Big For Her Bikini b/w Dance, Girl, Dance (108) 1961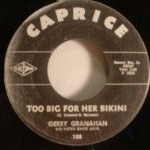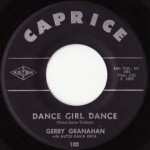 JANIE GRANT
Romeo b/w Roller Coaster (109) 1961
JAMES RAY
If You Gotta Make A Fool Of Somebody b/w It's Been A Drag (110) 1961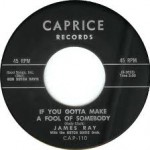 JANIE GRANT
I Wonder Who's Kissing You Now bw/ Unhappy (111) 1961
ANGELS
That's All I Ask Of You b/w Cry Baby Cry (112) 1962
JANIE GRANT
Oh Johnny b/w Oh My Love (113) 1962
JAMES RAY
You Remember The Face b/w Itty Bitty Pieces (114) 1962
JANIE GRANT
That Greasy Kid Stuff b/w Trying To Forget You (115) 1962
ANGELS
Everybody Loves A Lover b/w Blow Joe (116) 1962
JAMES RAY
Things Are Gonna Be Different b/w A Miracle (117) 1962
ANGELS
I'd Be Good For You b/w You Should Have Told Me (118) 1962
JANIE GRANT
Peggy Got Engaged b/w Two's Company And Three's A Crowd (119) 1962
"BIG" BUDDY LUCAS
I Can't Go b/w So Happy (120) 1963
ANGELS
Cotton Fields b/w A Moment Ago (121) 1963
Albums/LPs
ANGELS
…And The Angels Sing (1001) 1962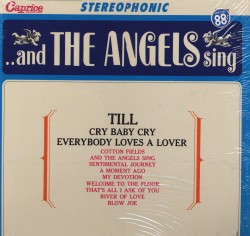 And The Angels Sing
Sentimental Journey
Welcome To The Floor
Cry Baby Cry
River Of Love
Moment Ago
Cotton Fields
My Devotion
Everybody Loves A Lover
'Til
Blow Joe
That's All I Ask Of You
JAMES RAY
James Ray (1002) 1962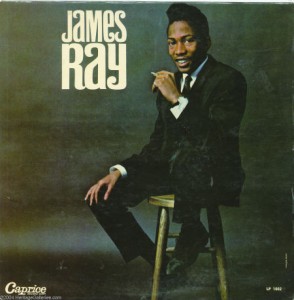 The Old Man And The Mule
Lazy Bones
I've Got My Mind Set On You, Part I & Part II
St. James Infirmary
Come Rain Or Come Shine
If You Gotta Make A Fool Of Somebody
Without A Song
Teach Me Tonight
A Miracle
It's Been A Drag
Welcome To The Floor
Itty Bitty Pieces
ANGELS
…And The Angels Sing (1001) reissue 1963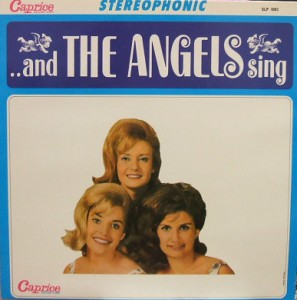 UNITED ARTISTS & RELATED LABELS
4 LADS
All The Winds b/w Give Her My Love (UA 962) 1965
A-side written by Mike Curb
Thanks Mr. Florist    b/w Barabanchik (UA 852) 1965
With My Eyes Open b/w I'm Not A Runaround (UA 893) 1965
B-side written by Teddy Randazzo
Standing On The Corner b/w No Not Much (UA 50006) 1966
5 SHADES
Vickie b/w I'll Give You Love (Veep 1208) 1965
Arranged by Gerry Granahan
ANDREA CARROLL
Hey Beach Boy b/w Why Should We Take The Easy Way Out (UA 50039) 1966
She's Got Everything She Wants    b/w The World Isn't Big Enough (UA 982) 1966
When People Are Around b/w Winter In My Heart (UA 50062) 1966
ANGELS
The Angels Sing Twelve Of Their Greatest Hits (reissue of above)
(Ascot/UA LP 13009) 1964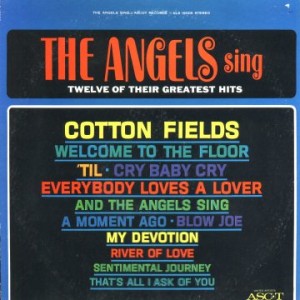 Reissue of the Caprice LP
BELMONTS
I Don't Know b/w Wintertime (UA 809    1965)
Then I Walked Away b/w Today My Love Has Gone     (UA 904) 1965
To Be With You b/w I Got A Feeling (UA 966) 1965
Come Go With Me b/w You're Like A Mystery (UA 50007) 1966
BOBBY COMSTOCK
This Magic Moment b/w Shotgun Sally (Ascot 2193) 1965
Can't Judge A Book b/w Out Of Sight (Ascot 2216) 1966
CHARLIE STARR
Number One b/w Gone (UA 879) 1965
I'm Gonna Find A Cave b/w Another Rainy Day (UA 50029) 1966
CHRISTOPHER SUNDAY (Gerry Granahan)
Come Back When You're A Woman b/w It's Been A Long Time Coming (Avalanche 36005) 1971
Another "Doc Whipple" Production
Both sides written by Gerry Granahan
DIANE RENAY
Dynamite b/w Please Gypsy (UA 50048) 1966
A-side written by Lockie Edwards
DICKY DOO & THE DON'TS
Click Clack '65 b/w Don't Count Mr Out (Ascot 2178) 1965
Both sides written by Gerry Granahan
FERRANTE & TEICHER
Country Boy b/w The Knack (UA 903) 1965
FIRST TEAM
Billie b/w The Girl Is A Girl Is A Girl (UA 924) 1965
GERRY PATT (Gerry Granahan)
Dancing By Myself    b/w It's So Strange (Ascot 2189) 1965
JACKIE & GAYLE
Right Now b/w Remember (UA 50028) 1966
A-side written by P. Granahan/B-side written by Jim Guercio
JANIE GRANT
Tell Me Mama b/w Whose Heart Are You Breaking Now (UA 616) 1963
A-side written by Gerry Granahan
I Shouldn't Care (If You're Using Me) b/w There Ain't No Party Tonight    (UA 843) 1965
JAY & THE AMERICANS
Some Enchanted Evening b/w Girl (UA 919) 1965
Sunday And Me b/w Through This Doorway (UA 948) 1965
Blockbusters (UA LP 3417) 1965
4 tracks produced by Artie Ripp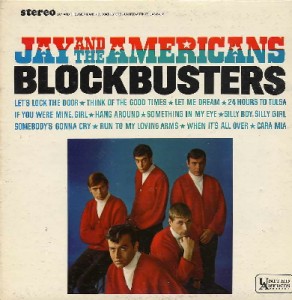 Greatest Hits (UA LP 3453) 1965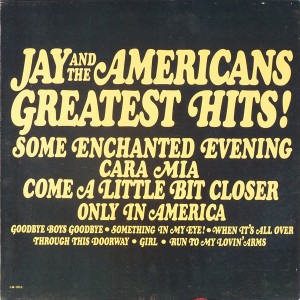 Crying b/w I Don't Need A Friend (UA 50016) 1966
Livin' Above Your Head b/w Look At Me What Do You See (UA 50046)
Why Can't You Bring Me Home b/w Baby Stop Your Crying (UA 992) 1966
Livin' Above Your Head (UA LP 6534) 1966
Sunday And Me  (UA LP 3474) 1966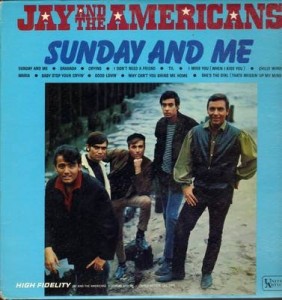 Greatest Hits Volume 2 (3555) 1966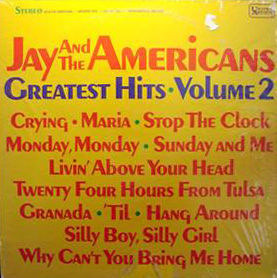 JAY BLACK
What Will My Mary Say b/w Return To Me (UA 50116) 1966
JIMMY ROSELLI
Sold Out – Carnegie Hall Concert (UA LP 3564) 1967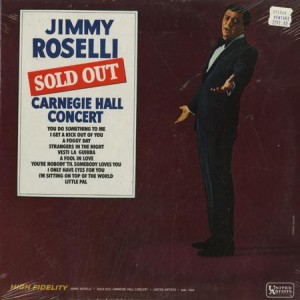 You Do Something To Me
Medley: I Get A Kick Out Of You/A Foggy Day
Strangers In The Night
Vesti la Giubba
A Fool In Love
You're Nobody 'Til Somebody Loves You
I Only Have Eyes For You
I'm Sitting On Top Of The World
Little Pal
JON EARLY
Best Man b/w Mr Happiness (UA 717) 1965
May I Say b/w Forgive Her Then Forget Her     (UA 774) 1965
B-side written by Gerry Granahan
JORDAN CHRISTOPHER
Hello Lover b/w Taste Of Honey (UA 993)1966
A-side written by Sal Trimachi & Ritchie Cordell
When That I Was b/w Angelina (UA 50072) 1966
A-side written by Gerry Granahan
Big Time b/w The Knack (UA 954) 1966
A-side written by P. Granahan/B-side written by Leslie Bricusse & John Barry
KERRI DOWNS
When I Need It b/w The Last Night In My Daddy's Arms (UA 50013) 1966
LITTLE BERNIE & THE CAVALIERS
Poor Town b/w Do You (Ascot 2183) 1965
Both sides composed by the popular Syracuse-Utica scene bandleader Bernie Milton
LONDON LEE
Who Is London Lee b/w Mutiny (UA 877) 1965
PAT COOPER
Our Hero (UA LP 3446) 1966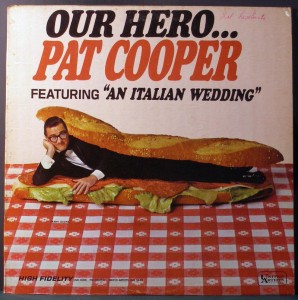 Spaghetti Sauce & Other Delights (UA LP 3548) 1967
More Saucy Stories (UA LP 6690) 1968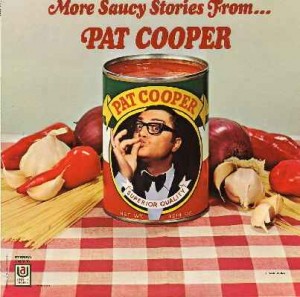 PATTY DUKE
Don't Just Stand There (UA LP 6452) 1965
Produced by Jack Gold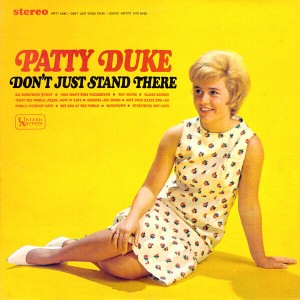 Whenever She Holds You b/w Nothing But You (UA 978) 1965
Patty (UA LP 3492) 1966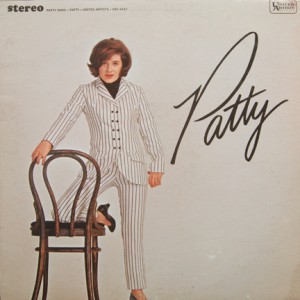 The World Is Watching Us b/w Little Things Mean A Lot (UA 50034) 1966
A-side written by Wally Gold & Joe Brooks
Patty Duke's Greatest Hits (UA LP 6535)1966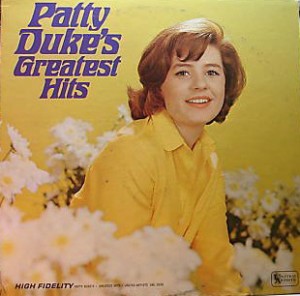 The Wall Came Tumbling Down b/w What Makes You Special (UA 50057) 1966
Come Live With Me b/w My Own Special Place (UA 50216) 1967
PETE SHRAYDER
Memory Of Marilyn b/w Ten Times Blue (Ascot 2154) 1965
A-side written by Fred Tobias & Lee Pockriss
PROMISES
I Don't Want To Talk About It b/w Try It Again (Ascot 2201) 1966
Produced by Jack Gold
RAY BARETTO
Hawaii b/w Bescarga Criolla (UA 50130    ) 1967
RAY POLLARD
Darling Take Me Back b/w My Girl And I (UA 856)    1965
B-side written by Gerry Granahan
The Drifter b/w Let Him Go (UA 916) 1966
All The Things You Are b/w It's A Sad Thing (UA 50012) 1966
REASONS
Silly Boy b/w You Made Me Love You (UA 827) 1965
A-side written by Gerry Granahan
Come Go With Me b/w Hey Come On (UA 886) 1965
Window Shopping b/w Then Came Heartbreak (UA 961) 1965
Baby Baby bw/ My Kinda Guy (UA 50005) 1966
ROBERTA DAY
(Say There) English Boy b/w Someday (UA 792) 1965
A-side written by Lor Crane & Bernice Ross/B-side written by Roberta Day
I Deserve It b/w That Special Way (UA 979) 1965
A-side written by P. Granahan
Tell Her Of Our Love b/w Shoes (UA 50024) 1966
Produced by Kelso Herston
Somebody Else's Baby b/w That Special Way (UK UA 1139)    1966
Released only in the United Kingdom  
SLEEPY KING
Please Let A Fool In Out Of The Rain b/w Hello Martha (Veep 1236) 1966
SOLOMON KING
The Man Who Ran Away b/w It's A Good Thing (UA 967) 1966
B-side written by Fred Tobias & Lee Pockriss
TAMBI GARRETT
How Could You Let Her b/ Leave A Little Love (Ascot 2208) 1965
A-side written by George Goehring/B-side written by Robin Conrad & Les Reed
If I Gave My Heart To You b/w You Were Mine For Awhile (Ascot 2182) 1965
A-side written by Jimmie Crane, Al Jacobs & Jimmy Brewster
WILD ONES
Wild Thing b/w Just Can't Cry Anymore (UA 947) 1965
A-side written by Chip Taylor
DOT RECORDS
BELMONTS
Reminiscing    b/w She Only Wants To Do Her Own Thing (Dot 17173) 1968
Answer Me My Love b/w Have You Heard (Dot 17257) 1969
Summer Love (Dot LP 25949) 1970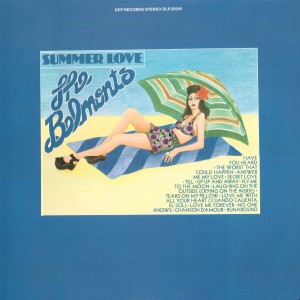 BUDDY ARDEN (Rhode Island native Buddy DiPrete)
With A Song In My Heart b/w Would You Mind (Dot 17091) 1968
July You're A Woman bw/ Do You Remember (Dot 17208) 1969
You're The First One b/w Saying Goodbyes (Dot 17227) 1969
Produced by Phil Renzi
A-side written by Gerry Granahan, Fred Milano & Angelo D'Aleo        
CHRISTOPHER SUNDAY (Gerry Granahan)
The Things That Make Me Love You b/w Maman (Dot 17063) 1968
A-side written by P. Granahan  
Life b/w Valerie (Dot 17133) 1968
CREATIVE CROWD (Lalo Schifrin)
Themes from the Paramount Motion Picture Score of "The Brotherhood"and Other Original Motion Picture Themes (Dot 25925) 1968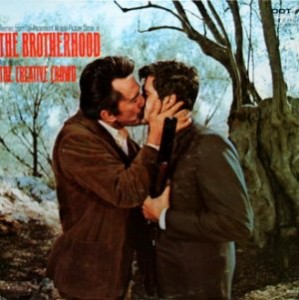 The Brotherhood Dance (The Dance We Didn't Dance)
Love Theme from Romeo & Juliet (from "Romeo & Juliet")
Let's Get Together
You And Only You
Anyone Can Play (from "Anyone Can Play")
Mona Lisa (from "Captain Carey")
The Taste Of Love
You're My Life Now
Innamorata (from "Artists And Models")
Help Yourself
That's Amore (from "The Caddy")
DOYLE, DOOLEY & COMPANY
When I'm Gone b/w Say Hello To The Sun (Dot 17179) 1969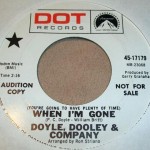 Don't Follow Me b/w Walkin' Drinkin' Talkin' Thinkin" (Dot 17292) 1969
GREG MORRIS
Come Rain Or Come Shine b/w same (Dot 22948) 1968
Promo-only release  
For You (Dot LP 25851) 1968
For Once
More I See You
Nearness of You
That's All
My One and Only
This Is All/Come Rain
12th of Never
Try to Remember
Look of Love
IKE COLE
Let Her See The Light b/w We Can Make It (Dot 17172) 1968
Picture This (Dot LP 25943) 1968
KELLIE GREENE
Color Her Classic, Color Her Jazz (Dot LP 25941) 1969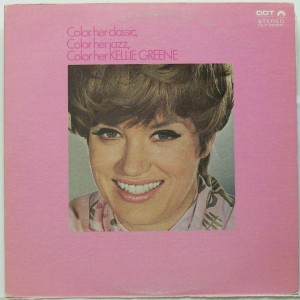 Color Her Jazz
Classical Blues
Swan Lake
Grieg Piano Concerto
Kellie's Theme
Liebestraum
Moonlight Sonata
Chopin Etude No. 3
Skater's Waltz
Barcarolle
Hungarian Dance No. 5
LEE GREENWOOD SINGERS
Love Is Not Enough b/w Someone To Watch Over Me (Dot 17271) 1969
LEE GREENWOOD AFFAIR
Maria b/w Think It Over (Dot 17312) 1969
LUIZ BONFA
Black Orpheus Impression (Dot LP 25848) 1968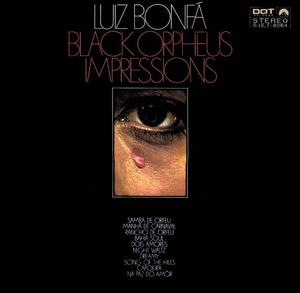 Dreamy
Capoeira
Night Waltz
Songs Of The Hills
Manhã De Carnival
Samba De Orfeu
Dois Amores
Na Paz Do Amôr
Rancho De Orfeu
Rio With Love
Bahia Soul
Bonfa (Dot LP 25881) 1968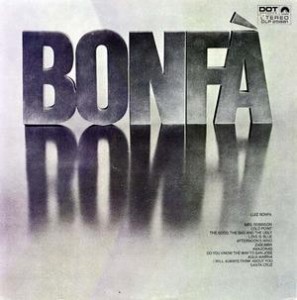 Mrs. Robinson
Cold Point
The Good, The Bad and The Ugly
Love is Blue
Afternoon's Wind
Zabumba
Amazonas
Do You Know The Way to San Jose
Aqua Marina
I Will Always Think About You
Santa Cruz
LYN ROMAN
The Penthouse b/w Born To Lose (Dot 17052) 1967
Here I Am b/w In The Back Room (Dot 17089)1968
Just A Little Lovin' b/w When I was Five (Dot 17148) 1968
A Girl For All Reasons (Dot LP 25850) 1968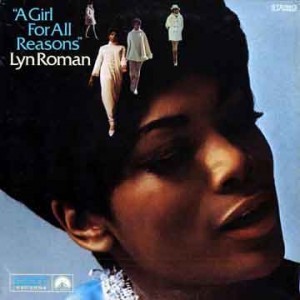 Here I Am
One Life
Stop Along the Way
Don't Worry
Summertime
Medley: Confession/I'm a Believer
In the Back Room
Call Me
Little Bit of Sunshine
I Haven't Got Anything Better
How Could I Be So Wrong
Unchained b/w The Taste Of Love  (Dot 17203) 1969
Cupid b/w Somewhere (Dot 17237) 1969
Daddy's Gone A Hunting    b/w The Love That A Woman Should Give To A Man (Dot 17265) 1969
Some Hearts b/w The Secretary's Life (Dot 17313) 1969
B-side written by Billy Page
The Greatest Roman Of Them All (Dot LP 25903) 1969
The Look of Love
Didn't We
Natural Woman
Help Yourself
Knowing When to Leave
God Bless the Child
Little Green Apples
Unchained
Just a Little Lovin'
When I Was Five
MARGIE RAYBURN
Happy Jose b/w Play Number Ten On The Juke Box (Dot 16840) 1966
MOD SQUAD
This Is My Woman b/w Beautiful Woman (Dot 17195) 1969
NIKKI BRITTON
Live Again b/w Sunday Kind Of Feelin' (Dot 17092) 1968
A-side written by Burt Bacaharach & Hal David
Just Leave It To Me b/w If It Feels Good Do It (Dot 17239) 1968
PATRICIA DOOLEY & PHILIP DOYLE
Stormy Kind Of A Love b/w West Wind (Dot 17048) 1967
PHIL FLOWERS
One More Hurt b/w Where Did I Go Wrong (Dot 17043) 1967
Cry On My Shoulder b/w    Discontented (Dot 17058)    1967
The Alligator b/w The Judge And the Alligator (Dot 17113)    1968
I Saw Her Standing There     b/w Nobody Knows (Dot 17154)    1968
Son Of Mine b/w What Could I Do Girl (Dot 17220) 1968
Our Man In Washington (Dot LP 25849 1968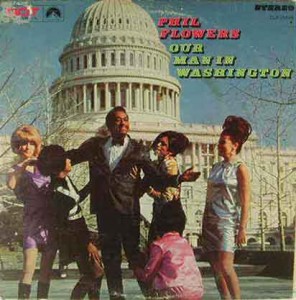 I Saw Her
Try a Little Tenderness
Back Where I Started
Nobody Knows
Mr. Pitiful
Cry On My Shoulder
I've Got to Move
Another Sleepless Night
Don't Try to Change Me
Heart That Cries
Mirror Cries
Great Pretender
SPLIT LEVEL
Love To Love You b/w Can't Complain (Dot 17142) 1968
YOUNG BRASS
Emotions b/w Feverish (Dot 17320) 1969
Rhythm And Brass (Dot LP 25913) 1969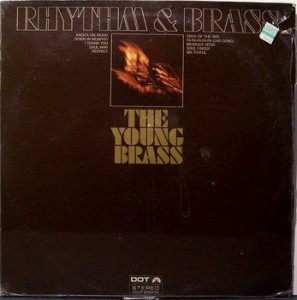 Respect
Down In Memphis
In the Midnight Hour
Soul Man
Mr. Pitiful
Dock of the Bay
Soul Finger
Fa-Fa
I Thank You
Knock on Wood
MISCELLANEOUS LABELS
ANN MARIE
Davey b/w Always A Bridesmaid (ABC 10418) 1963
A-side written by Tommy Wynn & Danny Jordan/B-side written by Mark Barkan & Frank Winter
BELMONTS
Come On LIttle Angel b/w How About Me (Sabina 505) 1962
Although uncredited, this single was produced by Gerry Granahan
BIRDIE GREEN
I Deserve It b/w I Found My Place (20th Century 511) 1964
A-side written by P. Granahan 
I Deserve It b/w Through A Long And Sleepless Night (20th Century 567)1965
A-side written by P. Granahan
CHRISTINE QUAITE
Tell Me Mama b/w In The Middle Of The Floor (World Artists 1022) 1964
A-side written by Gerry Granahan
FRANK GARI
Lil' Girl b/w Your Only Love (Ribbon 6903) 1959
KERRI DOWNS
I Don't Care (If Tomorrow Never Comes) b/w Little Bitty Piece Of My Heart (Vel-V-Tone 101) 1963
B-side written by Mark Barkan & Danny Jordan
MAXINE BROWN
Heaven In Your Arms b/w Maxine's Place (Nomar 107) 1961
A-side written by P. Granahan
ROOSEVELT GRIER
I'm Going Home b/w Jinny (Spindle Top 102) 1961