2015 INDUCTEE
Sideman
DRUMMIN' MAN
Four Decades Laying It Down with
MARTY RICHARDS
by Bruce McCrae & Rick Bellaire
Drummin' man, he's a drummin' man
No one kicks a set of drums just like he can
– Irene Daye with Gene Krupa and His Orchestra
(Columbia Records, 1940)
If Ms. Daye was recording this song today, she might very well be singing about Marty Richards.
During the course of his 40+ year career, Marty has become internationally known as a "go-to" player for any setting. He is a gifted accompanist whose innate sense of swing and unerring sense of time have graced hundreds of stages and more than one hundred fifty recordings behind a list of artists that reads like a "who's who" of American popular music.
Marty's prodigious talents surfaced at a very early age. By the time he was nine years old, he'd joined his first rock band, Trilogy, and started gigging. During his run with that band, 1973 to 1975, he also appeared five times on Community Auditions, an immensely popular and long-running (1950-1987) Boston-based talent show produced by WBZ-TV, winning first place three times in 1973 and 1974 performing original drum compositions. He next joined his first professional outfit, Airborne, and remained with the group throughout his high school years, 1975 to 1981.
After high school, he enrolled at the Berklee College of Music and earned his degree in 1985. Shortly after graduation, Marty began performing with vibraphone legend Gary Burton and in 1987, along with pianist Makoto Ozone, saxophonist Tommy Smith and Burton's longtime bassist Steve Swallow, recorded the album Whiz Kids for ECM Records.
His ten year association with the Burton quintet opened the door on a whirlwind of activity and over the course of the next three decades, Marty became one of the most in-demand drummers in the country and racked up an incredible list of credits.
Here are just a few highlights from the list of the artists with whom he's toured and/or recorded:
– Marty has toured and recorded extensively with Duke Robillard over the years and is the drummer on this 1997 album which Billboard called, "Jump blues at its finest."
–  He was the principal drummer on the first recordings by acclaimed singer/songwriter Norah Jones. This album was recorded in 2000 just weeks before Norah began work on her first Blue Note album and Marty appears on half of the tracks. Released in 2003, it climbed to #1 on Billboard's Top Blues Albums chart and #2 on its list of Top Independent Albums.
– Marty's former Duke Robillard bandmate Gordon "Sax Gordon" Beadle launched his solo career with this 1998 album on which Marty is the drummer and co-writer of "Hubcap Pete."
– Celebrated singer-songwriter Pete Francis of the band Dispatch pursued a solo career during his band's ten year hiatus beginning with the 2003 release of this album for which Marty held down the drum chair.
– Marty joined up with Aerosmith lead guitarist Joe Perry for the recording of Joe's fifth solo album in 2009 and the group toured the United States, Canada and the United Kingdom in support of its release.
– Marty has performed with The J. Geils Band for most of their reunion shows since 2005 deputizing for retired original drummer Stephen Jo Bladd.
– He appears frequently with guitar virtuoso Bobby Keyes along with his most frequent rhythm section partner, bassist Mary Ballou. For five years and three albums, Marty, along with Ballou and Keyes, was also a member of The Mystix, dubbed by The Boston Phoenix "a roots supergroup." In 2015, Richards rejoined The Mystix and plans are in place to record a live album. In addition to performing in tandem with Keyes and The Mystix as well as with Duke Robillard, John Hammond and Peter Wolf, the Richards-Ballou team (affectionately known as "The Marties" on the Rhode Island scene) also provides backing for a host of other acts including jazz/blues artist Ursula George and The Young Adults.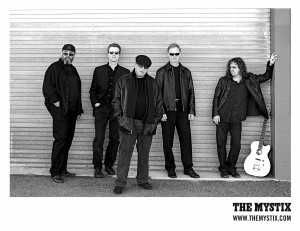 Marty's list of credits also includes Peter Wolf's solo projects; performances and recordings with bluesmen James Montgomery, James Cotton, Jay McShann, Jimmy Witherspoon, John Hammond and Kim Wilson of the Fabulous Thunderbirds; tours with The Blues Brothers and guitarist Johnny A. of The Yardbirds; and onstage appearances with some of the most legendary of the all-time jazz greats including Dizzy Gillespie, Benny Carter and Tommy Flanagan.
To bring things full circle, when a revamped Community Auditions returned to television in 2007, Marty became the drummer for the house band and is still on staff at the time of this writing (2015).
On April 26, 2015, Marty Richards was inducted into the Rhode Island Music Hall of Fame in the Sideman category and remains one of the busiest and most in-demand drummers in the country.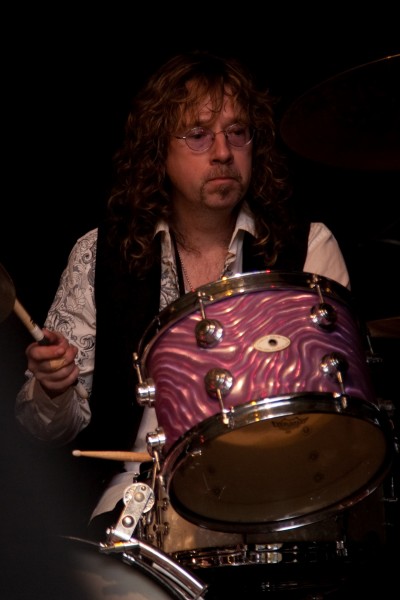 MARTY RICHARDS LINKS
Marty Richards official website
This excellent site offers a complete discography, Marty's touring credits by artist and by venue, and a list of his extensive work in film and television.
http://www.martyrichardsondrums.com
The Joe Perry Project
www.joeperry.com
The J. Geils Band
www.jgeilsband.net
Peter Wolf
www.peterwolf.com
Duke Robillard
www.dukerobillard.com

Johnny A.
www.johnnya.com
Bobby Keyes
www.bobbykeyes.net 
Ursula George
www.ursulageorge.com