2016 INDUCTEE
Blues
I CAME DOWN WITH THE BLUES
The Story of
SUGAR RAY & THE BLUE TONES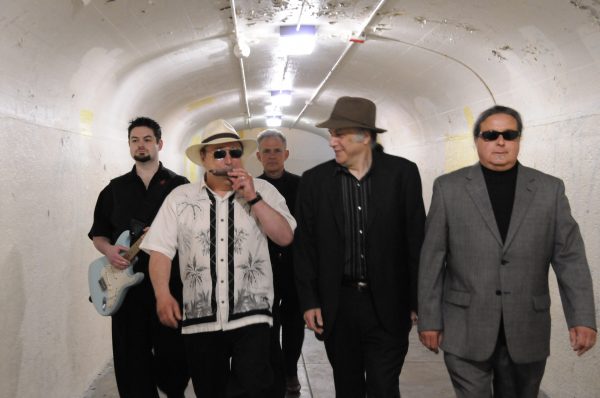 INTRODUCTION
by Rick Bellaire
At the time of their induction into the Rhode Island Music Hall of Fame in 2016, Sugar Ray & The Bluetones were closing in on their 40th anniversary with a lineup boasting four original members: vocalist and harmonica player Raymond "Sugar Ray" Norcia, drummer Neil Gouvin, bassist Michael "Mudcat" Ward and keyboardist Anthony Geraci. The "newcomer" to the band, guitarist "Monster" Mike Welch, was celebrating his 16th anniversary in the fold.
Maintaining a partnership of this length is no small feat in the world of popular music. A quick look at the current personnel in other acts with similarly long careers which have mined similar territories shows The Rolling Stones operating with three original members, Fleetwood Mac with two, and Roomful of Blues and The Fabulous Thunderbirds with just one each. Although the longevity of The Bluetones is surely attributable to hard work and perseverance, there is much more at work here.
Sugar Ray & The Bluetones are not your average blues band with a front man and backing musicians. Although Ray is the focal point – the band's principal composer, harmonica soloist and lead vocalist – these five musicians are world-class players with a common goal who have succeeded in creating and sustaining a true artistic co-op within which each member is an integral and essential component. Friendship, loyalty and dedication all play their part in the continued success of The Bluetones. Nor is this an act which rests on its laurels. In fact, the group keeps getting better and better and more popular with each new album and tour. Their current release at the time of their induction, 2014's Living Tear To Tear, was nominated for an incredible seven Blues Music Awards.
This is one of those rare cases in contemporary music where, as Aristotle put it, "The whole is greater than the sum of its parts."
Here is their story.
INTERVIEW WITH RAYMOND "SUGAR RAY" NORCIA
for the
RHODE ISLAND MUSIC HALL OF FAME ORAL HISTORIES PROJECT
CONDUCTED AUGUST 4, 2016 BY ALLEN OLSEN AND RICK BELLAIRE
Edited by Rick Bellaire
(Video of full interview appears at bottom of page)
SR = SUGAR RAY NORCIA
AO = AL OLSEN
RB = RICK BELLAIRE
AO: Well, hello folks. My name's Al Olsen and this is Rick Bellaire and we're working for the Rhode Island Music Hall of Fame. Today we're interviewing Sugar Ray Norcia at his home in Exeter, Rhode Island. How are you today, Ray?
SR: I'm doing great – it's a fine day.
AO: Can you tell us a little bit about when you were born, where you were born, your family and your neighborhood?
SR: I was born in Rhode Island – Westerly, Rhode Island at the Westerly Hospital. The first three years of my life I lived in an Italian neighborhood so that I really don't remember much about those years – on Oak Street in Westerly. Then we moved to Pawcatuck, Connecticut – sometimes I call it Stonington, Connecticut, they're connected, you know. I was three years old, my grandparents bought a farm in Connecticut, an 80 acre farm, and they had the whole deal, the cows, pigs, chickens, you know, selling milk and all that, but I was a little bit too young to remember those days, but those 80 acres got broken down into sublot divisions for family. As I grew up, my aunt lived there, my uncle lived here – we didn't have to drive to anything, picnics or whatever, it was a wonderful kind of way to grow up, the farmhouse being the focal point of the property – the red farm house on the hill where we had Sunday School and we all sang. It was a nice way to grow up and, musically speaking, as I was a kid. My two uncles on my mother's side played guitar and bass and my brother played piano and my father was a vocal coach and piano teacher in the school systems. My mother sang jazz and they would rehearse at my home. When I was going to bed, I'd hear a band rehearsing down in the basement and it was my family band playing jazz tunes of the day – General Business I guess you'd call them. I could slip down during the week because they left their instruments set up down there and there'd be a big string bass, a piano and guitar and I would fiddle around with that stuff. I took a liking to music, obviously.
AO: And when were you born?
SR: It was 1954 so that makes me 62 now. So, my whole life I just played around with those instruments and heard my father give lessons. That was also his studio where they rehearsed. He gave private lessons, vocal lessons. I be sitting in there – he'd be babysitting me – and through osmosis picked up on his teachings of the voice which was great. And I'd see my brother – my brother was in the band. We play at the Knickerbocker in Westerly to this day, another place I grew up musically when I got a little older. My mom sang there in 1947. I have a cassette tape of her singing there with her two brothers. Her parents would come and supervise. Music, music, music everywhere! My father said he sang to me in the womb! That's how early I was listening to the voice and all!
RB: He was a bit ahead of his time!
SR: That's right. He believed in stuff like that.
AO: How old were you when you were going down to your father's studio at that point?
SR: I was probably five years old and on, right up until I left home which was 17, or 16. I learned a lot from that. My dad – I have to add this part because he played excellent harmonica – not Blues! He couldn't really bend the notes a lot using the notes you use a lot in the blues idiom, but he was the life of the party at gatherings playing the harmonica and I always said to myself, "Yeah – I wanna do that." It looked like a lot of fun.
AO: What kind of music was he playing?
SR: He was playing cowboy songs, "Oh! Susanna," that kind of thing, but he had the ability to play chords – tongue blocking we call it on the harp. It's when you're playing a single note but your tongue is moving forward and backward with a chord behind it so it sounds like a squeeze box. He did that so well and I picked up on that. So for both the vocal and harmonica I got an early start from him.
AO: When you consider the kind of music you were listening to, how did you come to enjoy the blues? Where did that come from?
SR: I really had no interest ever – or still – listening to the music of the day. I think as far as I got into it was, when I was a kid I liked the voice of James Taylor. Carole King, that era. I had a few of their records and I liked the fact that he had a very melodic voice – to this day. But that didn't last long. That was in high school. My friends kept bringing me records in school so I was about 15 or 16 when I heard Sunnyland Slim, Little Walter, Sonny Boy Williamson. I would sing in the school plays at that time. I was a good actor, I took lead parts in the plays. A couple of guys said "We're starting a band and would you be interested?" They gave me a couple of records, Elmore James I think was one of them.
AO: So it was your friends?
SR: Yes.
RB: And who were these friends?
SR: They were hippie friends. Long hair, anti-establishment. That's where the music came in, too – we're going to listen to this, not what everyone else is listening to. This is a cool kind of music – check it out.
AO: People a little younger like me would listen to the Stones records and the Zeppelin records and I'd look at the back and say, "Who's Muddy Waters?" and get those records. But you went directly to the source.
SR: Directly. Exactly. And I said, "Wow – this is cool!" We had some rehearsals, I don't know the exact date, but I was 16, maybe even 15, when we played our first gig.
RB: Who were some of the guys who were turning you on to the music, giving you the records?
SR: One guy's name was Blunt White from Stonington. He was one of the hippies. Another guy was Jocko Wimpfheimer. He was a drummer and he played with me for years. His brother Jimmy later played bass with Roomful of Blues. He'd bring me records. One day, we were riding in the van and he said, "Man…you sounded good. Your voice and your harp are sweet like sugar, Ray."
RB: So, that's where it came from.
SR: That was it – bang!
AO: Who were some of your early blues influences. You mentioned one…
SR: The records were Little Walter, Sonny Boy, I mentioned Elmore, Sonny Boy, Sunnyland Slim and then I branched out into more sophisticated blues like T-Bone Walker, B.B. King and Albert King. I just started exploring. I think that's what's wrong with a lot of kids these days. They don't go to where it comes from – they don't go back far enough. They don't do the exploring. We were like explorers, going to Boston hitting the music shops, coming home with an armful of albums and getting together on the weekends drinking beer and spinning records – listen to this!
RB: Did you go down to Roberts Music in New London?
SR: Yeah, yeah, yeah! And then we'd incorporate these new findings at the rehearsal for the bands I was in.
AO: How did you decide on harmonica out of all the instruments?
SR: At first I was just singing. Then friends like Blunt White said why don't you try playing the harmonica.
AO: Did you have any formal training on the harmonica?
SR: No. I always say, "The worn out grooves on the albums." Nobody was telling me there's positions on the harmonica, go to first position, go to second…I didn't know what I was listening to so it was very difficult to figure out what was going on because the band's in (the key of) "E" and Little Walter's using an "A" harmonica. I didn't have the luxury or going online or somebody telling me. I just figured it out.
AO: What were the names of some of these first bands?
SR: It's funny you should ask because it's been so long that I was even asking my wife, but I did come up with some. About 1969, 1970, I was in a band called Linseed Sam & The Oilers – they're the guys who brought me the records. We were doing Memphis Slim tunes, we had a couple of horns, we were just kids. The Wimpfheimers were in the band and another guy named Chris Daniels who's still playing. After Linseed Sam, I had a band named Arm & Hammer Blues Band. This was when I was playing harmonica. A good little band.
RB: Who was in that group?
SR: My same drummer that I've been playing with for forty-some odd years, Neil Gouvin. His brother, Kevin Gouvin, was the bass player. We were together for years – we played at the Knickerbocker – all these bands played at the Knickerbocker. I was with Sarah Brown who was a bass player out of Boston with a band called Hard Luck Brownie & The Tribulations. Al Copley the pianist (of the original Roomful of Blues) – he was with us for a little bit. We played mostly local gigs. Then there was Sugar Ray & The Blues Stompers. We were getting into the Chicago Blues rather than the jump blues.
Then came Sugar Ray & The Bluetones when I met Ronnie Earl. My drummer Neil got a call from (Michael) "Mudcat" Ward, my bass player, who was playing with this guy Ronnie Horvath in Providence at the old Met Cafe. Neil said he was going up to play with Mudcat and Ronnie and told them about me and they said, "Bring him along." Well, we played and it was like magic – immediately. I was playing with good guitar players prior to that, but this was better than good. Ronnie was smokin' and we gelled – it was like a glove. So that developed into Sugar Ray & The Bluetones for years, but then Ronnie sort of started to drift away. We would change the name to Ronnie Earl & The Broadcasters so he was the frontman, but it was the same band and I was still in the band. We did well with Ronnie because he thought ahead of his time and he said, "Let's back up some of the real guys from Chicago," and what not. "Let's get Big Walter Horton up here and bring him to Boston. Let's get Otis Rush, Hubert Sumlin." And we did, we got J. B. Hutto. And we would back them up, especially at The Speakeasy in Boston which I think is a parking lot now. We backed up Joe Turner and Roosevelt Sykes and the list goes on and on.
AO: Do you have any memories of an experience that still wows you to this day?
SR: I always tell the story about Roosevelt Sykes during one of those evenings. He said, "Man, you guys sound good. Do you have any records?" We said no, we hadn't gone into that yet. He said that we ought to – that we had enough to put on record for sure. It wasn't long after – he lit the flame – that we went in with Ron Bartolucci and we started recording.
RB: Baron Records. Ron Bartolucci was the owner of a small label – Baron Records.
SR: That was Sugar Ray & The Bluetones (featuring Little Ronnie).
RB: Then the second one (recorded for Leopard Records) was billed as Ronnie Earl and The Broadcasters.
SR: He was even known as "Ronnie Youngblood" at one point.
RB: There were other records related to your immediate gang at that point – Ronnie and Johnny Nicholas made records together.
SR: Yes. Ronnie was in his band for a time, with Sarah Brown, too. (Guitar Johnny & The Rhythm Rockers. Ed.)
RB: There was a lot of (mixing and matching).
SR: Yes, and that's the way it should be. A community of musicians just drifting into each other's paths.
AO: I first ran into the name Johnny Nicholas down in Texas. How about the Texas-Westerly connection?
SR: I would like to say that Johnny Nicholas was a big influence on me for kind of giving me my break 'cause I was just a young kid from the Westerly-Stonington area who only played local places, within ten or fifteen miles. He said, "Why don't you get on the train…" – I'd get the train right across from The Knickerbocker – "…and come to Boston and I'll pick you up." I played at The Speakeasy and other places and he knew Big Walter and Johnny Shines, people like that, personally. So, I would go and I'd get off the train and I'm a country boy and I'm in the big city! It was exciting. He introduced me to the Boston audience and to Big Walter and Johnny Shines. I have to give him a lot of credit with helping me in that way. Of course, he moved to Texas and was in Asleep At The Wheel.
RB: He comes back a lot, though. He helped get The Knickerbocker back off the ground a few of years ago.
AO: Did you have any other connections with Texas, like with the Austin folks, The Thunderbirds?
SR: I think that was Johnny again. I remember way back then that he asked if I'd ever heard Kim Wilson and I said no. He said I needed to check him out. Roomful of Blues played every Sunday night down at The Knickerbocker and one night they brought The Thunderbirds in from Texas on the bill. I think Lou Ann Barton might have been singing with them as well at that point. And that's when I met Kim Wilson, way, way back then and we both had a mutual admiration for each other. We also brought up Stevie Ray. People don't believe it, but he opened up a few times for Sugar Ray & The Bluetones. He hadn't broken out yet. He'd come up here with Lou Ann as his vocalist.
RB: That was the Triple Threat Revue before Double Trouble.
SR: Yeah. We did shows at Lupo's (Heartbreak Hotel in Providence) and The Knickerbocker.
RB: He played at the original Met – the little Met. I don't know who else might have been on the bill, but the word had started getting around and everyone went down there. That's about the time the Thunderbirds and others started setting their sights on Rhode Island musicians like (bassist) Preston Hubbard and (drummer) Fran Christina.
SR: Yes. I can imagine when they were back in Texas they'd talk – have you heard this band Roomful of Blues?
AO: Yes, they did. I was the volunteer coordinator for the San Antonio Blues Society and I told them I was moving back to Rhode Island – I'd had it with Texas, and they all said, "You gotta see this band – Roomful!"
SR: So when The Thunderbirds heard Roomful they said, "Yeah, they're on the same page as us," and they started sharing musicians.
RB: Let's talk about the album you made for Varrick/Rounder with Kid Bangham – Knockout! There wasn't a lot of recording activity for several years once Ronnie left the group, but then you wound up on Rounder. How did you get Kid Bangham in the group?
SR: Ronnie Earl had left the band to join Roomful of Blues and we had various guitar players for a few years. Ron Levy was producing us in those days. When Ronnie left, we had kind of a musical chairs thing going on in the guitar department. We had some good players (including Mudcat's brother Peter) but we couldn't find the right guy (who wanted to stay in the band). We had auditions. I think it's the first time – the only time – in my career where we put ads in the paper for auditions for a blues guitar player. We went through five or six or seven guys and nobody clicked. One guy, he even quit his job. He lived in California. He was under the impression – some miscommunication – that he got the gig. He flew out here and tried out, but I had to send him back.
Mudcat Ward adds the following: The fellow Sugar Ray referred to that traveled from Sacramento, California to be the guitar replacement for Peter "Hi-Fi" Ward in 1982, just a matter of a few weeks before our second tour of Spain, was John Knox. My brother Peter had received an offer from Jerry Portnoy to join Legendary Blues Band (Muddy Waters' former band featuring Pinetop Perkins, Willie Smith, Calvin "Fuzz" Jones, and Jerry – Bob Margolin and Luther "Guitar Junior" Johnson forged out as bandleaders on their own). Jerry wouldn't give Peter the chance to play with us in Spain, claiming the offer to join was immediate and that the start date couldn't be negotiated, despite Peter's name advertised (along with the other Bluetones) on the Spanish promotional materials, and despite the fact that our youngest brother Jeff had arranged all the bookings and done all the arrangements while a high school exchange student in Barcelona (as he had done in 1980). (Mark "Kaz" Kazanoff, saxophone player in the Bluetones at that time, also bowed out of the Spanish tour for a permanent move to Austin, Texas.) Needless to say, Doug "Kid" Bangham emerged from the ether to fill the guitar chair. He was living in Somerville, Massachusetts at the time and eventually started getting involved in Pennsylvania real estate. He ultimately had to spend a great deal of time in the Allentown, Pennsylvania area, hence the commuting.

My brother Peter, incidentally, would decades later go on to create the album Goodbye Lisa Jane, Hello Western Swing, on which I played acoustic bass, Sugar sang, and Anthony shared piano duties with Boston's late David Maxwell.
(John Knox returned to California and went on to a long and successful career as Johnny "Guitar" Knox on the Sacramento scene. He passed away in September, 2016. Ed.)
 
RB: Ouch!
SR: Yeah, it was kind of ugly. Then, we had one more guy left and it was Kid Bangham. There was a knock on the door and there's this guy. His hair was all disheveled, he's carrying a guitar with no case. We thought, "Uh-oh," but he plugged in and we said, "That's what we've been looking for – that sound, that feel," and he was green, too. The Bluetones – somebody might argue with me – but, we came up with this term called "March." It's a blues that everybody plays. (Ray mouths the rhythmic pattern of a double shuffle. Ed.) We had told this kid before he came that we liked marches and stuff and he didn't know what we were talking about. So, he called Duke Robillard – it was the only thing he could think of. He said, "Duke – these guys want me to do a march. What the hell are they talking about?" Duke goes, "It's ka-chunk, ka-chunk, ka-chunk," and Kid thought, "Oh, one of those!" And we hired him on the spot. He was just a kid – hence the name – we called him "Kid."
AO: What is his actual first name?
SR: Doug. Doug Bangham from Allentown, Pennsylvania. He used to take the train up here for every gig.
RB: He was commuting?
SR: Yeah. Sometimes we'd have to start without him! He'd show up second set…
RB: The only thing we've skipped is the arrival of Anthony Geraci.
SR: Moving back to those days at The Met when I first met Ronnie. It wasn't long after that that Ronnie and Mudcat witnessed the great Muddy Waters playing in Boston. Anthony was there in the audience. I believe Anthony opened up. He was going to Berklee at the time and Ronnie's and Mudcat's ears perked up – this guy's pretty good! So we asked him to join the band and he quit school! He was in the middle of a thesis.
RB: His parents must have been very pleased.
SR: They wanted him to go back to school, cut his hair, take that earring out! But, he never regretted it. That's when he started in the band. Getting back to the Kid. When he joined, we went on our first extended tour. We went out to California and back. We were just rookies at traveling, but we had a hell of a good time. One place was in Tulsa, Oklahoma called Joey's. All the bands would go through there. We were at top of our game, but nobody knew who we were. So, there were curious people in the audience, but it was being broadcast live by the local Tulsa radio station. That thing went viral! They didn't have that word back then, but that tape was so freakin' heavy – playing "Black Night" and tunes we still do to this day – and there was this guy up in the corner broadcasting this thing and he's going, "Oh, my God!" It's still around. You can go online and still find it.
RB: This would be the promotional tour for Knockout!
SR: Yeah. And on our way home we stopped down in Austin, Texas and played a night at Antone's. Antone himself came in in the middle of the set and I was playing some Big Walter – which I do every night and always have – and unbeknownst to me, one of his favorites was Big Walter. Of course, we hit if off big! He said, "Kid, come with me!" He took me across the street to his record shop – of course, it was three in the morning by this point – and he pulled every Big Walter record he had and just started giving them to me. What a memory that was. But, also in the audience was Franny Christina and Kim and they heard Kid and said, "Whoa!" (They made note of him and eventually, Kid got the call to join The Thunderbirds. Ed.)
RB: Now we're at Roomful. Ray gets the call to join Roomful leaving the Bluetones on their own.
Mudcat Ward adds the following: Up until the point Sugar Ray joined Roomful of Blues, he and I for a time were reunited with Ronnie Earl and The Broadcasters. During this time, we recorded the album Surrounded By Love in May 1991, in Boston at Syncro Sound Studios featuring Robert Jr. Lockwood; and the album Jimmy Rogers with Ronnie Earl and the Broadcasters from a live performance in Bremen, Germany a month later, June, 1991.
AO: Let's go there. How did you get into Roomful?
SR: I have to say beforehand that I used to sit in with Roomful of Blues down at The Knickerbocker quite often when I was young. It was kind of hard to get their attention 'cause, you know, Duke (Robillard) was up there. This was one of the original configurations of Roomful and they were smokin' hot, backing up people like Sil Austin and Red Prysock, Cleanhead Vinson and Joe Turner, so for me to ask to sit in it was like – maybe next week – but once in a while I did get the opportunity and I caught their ears. I said to myself, "Someday…man, oh, man, I love this horn section stuff." And that someday came in 1991. Greg Piccolo called me up and told me, "We have a long tour coming up, going out to California, and we're going to be recording out there in Pat Benatar's studio and her husband Neil Giraldo would be producing. Are you interested?" Um…YEAH! What took you so long? But I asked why and Greg told me that as they were going to make this album, the band decided they wanted a stronger vocalist. Duke was gone by this time.
RB: Greg was singing lead for those first years after Duke left.
SR: Yes, and Ronnie had been in the band and he was gone as well. So I said, "Yeah, I'll do it – when do we leave?" and it was like, next Thursday! Greg said come to town and I'll give you some material, and man, it was a lot of stuff! It was tapes – cassette tapes – multiple tapes filled with stuff I was supposed to learn and, so, it wasn't easy. My first gig was a big gig out in San Francisco or somewhere. But I pulled it off and then we did make a record which never came out. But it was cool. Pat Benatar was coming in and out of the studio…
RB: Is that the same time her album was recorded with the Roomful horns backing her?
SR: It was.
RB: That album came out (True Love with the Roomful horn section and drummer John Rossi. Ed.), but I never knew they cut an album on the group, too.
SR: Yeah. I have it. I have it on tape!
AO: Do you have any outstanding memories besides that recording experience with Roomful, on a tour or something?
SR: Man, there's a lot of 'em. I mentioned Yuma, Arizona earlier – or I was going to. We broke down on the way to California one time. Yuma, as you know, is a hot part of the country.
AO: Is that the infamous vehicle that Roomful used that broke down all the time?
SR: This was not the "bookmobile," but something after that. A long white traveling van with some bunks in it.
RB: Who was driving?
SR: (Roomful manager) Bob Bell, I think…anyway, we broke down and there was no one around and it was 120º – I'm not exaggerating – in the shade. The truck cast a shadow, you see, and we all stood in that shadow 'cause we thought we were gonna die! There were no cell phones – this was a long time ago. And the shadow kept getting smaller and smaller as the sun went up and we're crowding into this shadow…but we got rescued and we made it to the gig! It was the House of Blues in L.A. Another memory which sticks out is when we played the Peer Festival in Belgium with Cab Calloway. We opened up for Cab. One thing that he did that was old school was he had all the monitors scratched – he took them off the stage. He had all the microphones taken down except one and I'm thinking – what's he doing? Well, he held the mic and he held "court!" He was the master up there. I'll never forget that. If a trumpet player or a horn player had to take a solo, he'd bring the mic over there then he'd decide when he was through! He had control. When he'd want to dance or something, he'd put the mic on the ground – on the stage – he didn't want a mic stand. It was something I'd never seen. It probably goes back to the days when they didn't have all this stuff.
AO: Right. They only had one mic!
RB: The other part of the Roomful story is that you did (four) albums with them, the second of which was the occasion of your first Grammy nomination.
SR: That's right – Turn It On, Turn It Up!
Beginning in 1991, the various members of the Bluetones began to pursue other opportunities. For the next seven years, during Ray's run with Roomful of Blues, they each found success on their own, but there was much interaction between all of the old friends. Kid Bangham formed the guitar team with Duke Robillard which replaced Jimme Vaughan in The Fabulous Thunderbirds for an album on Columbia and several national and international tours. Anthony Geraci and Neil Gouvin moved on to Little Anthony & The Loco-Motives, a horn band which found touring success and had two national album releases. Anthony and Ray recorded an album of duets during breaks in Roomful's and the Loco-Motives' touring schedules. Mudcat Ward found himself in great demand and once again joined forces with Ronnie Earl in The Broadcasters and recorded and/or toured with some heavyweights including J. Geils & Magic Dick's Bluestime, Otis Grand, Big Walter and Pinetop Perkins. In addition to his work with the Loco-Motives, Neil also became a first-call player recording and/or touring during these years with John Hammond on the Grammy nominated Found True Love album, Joe Houston, and alongside Mudcat with Otis Grand. Although the "Bluenotes" brand may have been on hold during the heart of the 1990s, the pilot light was never extinguished. Things were simmering and it would only be a matter of time before the band was ready to turn the gas back up to high.
AO: So, how did The Bluetones get back together again after you left Roomful? (Ray left the band toward the end of 1997. Ed.)
SR: I think there a little point in time there where I traveled around as The Sugar Ray Norcia Band. I had Rob Nelson, Matt McCabe on piano, the same drummer, Neil Gouvin. It didn't last long – maybe a year. (Nelson is a highly regarded Rhode Island guitarist best known for his work with the band Loaded Dice; McCabe is another Roomful alumnus also known for his work with Anson Funderburgh and Duke Robillard. Ed.)
It was, in fact, just about a year. The band did well touring and spent some time up in Canada. As the lineup settled in, Ray recorded his first solo album, Sweet & Swingin', in 1998 featuring Gouvin, Nelson, McCabe and another first-call Rhode Island player, bassist Marty Ballou, along with a guest shot by Kid Bangham. The group went through several guitarists over the next year or so including including Troy Gonyea, yet another Rhode Island-based player head-hunted by The Thunderbirds. By the time Ray and Neil were ready to record the next album, Rockin' Sugar Daddy, Mudcat Ward and Kid Bangham had returned to the fold and the reunited quartet began billing themselves as Sugar Ray & The Bluetones once again. But the four-piece lineup was short-lived. Shortly after the promotional tours for Rockin' Sugar Daddy were completed, Anthony Geraci, who had been living in Vermont, returned to the Rhode Island area and rejoined the band in 2000.
AO: Let's move on to songwriting. How do you approach…
SR: …Well, we can't forget Mike Welch! He's the youngest and the newest member of the band – it's been sixteen years now. It had to be 2000. Mike was playing every Monday night at the House of Blues in Cambridge, Massachusetts. A lot of famous people came on Monday nights. He was backed up by my band, The Bluetones. Without me. I would stay home for these gigs. And Dan Ackroyd – of course he was affiliated with the House of Blues and The Blues Brothers – he heard Mike on one of those Monday nights and said, "This kid's a MONSTER!" And that's where the name came from.
RB: He was (really) a kid!
SR: Thirteen. His parents brought him to all the gigs, obviously, so he grew up around us old guys. It was a good place to be. He could have gone the way of a rock guitarist, who knows…but, we kept him down to earth and he learned all the right stuff – Otis Rush, Albert King, that kind of stuff.
Mike Welch came into the Bluetones' fold a star in his own right. He began playing the guitar at age eight and delved deeply into his dad's extensive Blues and Rock 'n' Roll album collection. By the time he was eleven, his parents realized they had a blues guitar prodigy on their hands and began bringing him around to the various jams and open mics in the greater Boston area billed as "Little Mikey" Welch. Once Dan Ackroyd had re-christened the teen "Monster Mike," his career took off like a rocket. Before joining The Bluetones, he'd already released three internationally distributed albums for Richard "Rosy" Rosenblatt's Wellesley Hills, Massachusetts-based Tone-Cool Records and was in great demand as a live performer. After a frantic three years of touring around the world, Mike and his family wisely put the brakes on and declared a one-year sabbatical. By the time the dust settled and he was ready to return to performing in 2000, Kid Bangham had split The Bluetones and Mike decided to accept an offer to join the band as his next career move. Their first release with Mike in 2003 acknowledged his status with special billing by naming the album simply Sugar Ray & The Bluetones featuring Monster Mike Welch. Except for brief periods when the demands of his solo career demanded his attention, such as the recording of the Bluetones' album Hands Across The Table in 2005 while Mike was recording and promoting The Monster Mike Welch Band's Adding Insight To Injury album, he has remained a full-time member of The Bluetones and made major contributions to their catalog not only as lead guitarist, but also as a composer. (Paul Size, formerly of the California based band The Red Devils, deputized for Mike during this time. Ed.)
RB: And Mike continues to develop as an artist.
SR: Yes. He just played the Chicago Blues Festival during their tribute to Otis Rush who, of course, I knew and used to be friends with. That's how well he's known and respected in the musical world – to represent Otis Rush – yeah! And Otis was there standing beside the stage with Buddy Guy as Mike was stingin'. That was nice for him.
AO: That gives us what you're doing today musically. How about songwriting? When you write a song, how do you go about doing that.
SR: Yeah – there's no one way, there's no one right way – everybody's different. Even myself – I approach it differently depending on the day. A lot of times I'll do it the way the classic country guys used to do it: think up a catchy title first and then write some lyrics to that. Then I'll have the band help me. I'll have an idea of what kind of rhythm and backup musicians to put behind the lyrics, but they extoll upon that. That's one way, and other times I would keep – and I'm sure you've heard this a million times – songwriters who keep a little scraps of paper in your wallet. You know, you get an idea and write it down before you forget it. Now, with the iPhone and all that, I use the "notes" – I'll write something there, a sentence here, a paragraph there, an idea. They might hang around for years. Sometimes a song happens in five minutes – literally – usually the best ones. Some of the greatest songs. If you ask Willie Nelson, (he'll tell you that) they asked him to write a song about being on the road. He said, "Hmmm," and thought about it and he came up with "On The Road Again" in about five or ten minutes. A smash hit! Sometimes, when you don't think about it too much and it just comes to you – it's like a gift. And that's another way of writing. Then one time, I did a record with Maurizio Pugno in Italy. (Pugno of Umbria is highly regarded as one of the finest blues musicians currently performing on the European scene. Ed.) He wanted me to write (lyrics) – he can't put really put together English that well although he speaks pretty good English. But there's a certain way that blues guys convey their message, there's cool ways of saying things and he doesn't get that. So he said, "Could you please write lyrics? I have the songs, but I don't have any lyrics." I asked about titles and he said, "No. No titles. I'm just going to send you .mp3s of music." These were songs all really arranged with horns – stops, beginnings, endings – and I thought, well this is different. I've never done anything like this before. I have a music studio here, no phone, no computer, so, I'll just sit there and listen and see what comes up. And I really enjoyed doing that. I came up with nine or ten songs – actually eleven tunes. It was a lot of tunes and I wrote 'em all.
RB: And you're the singer on this album as well?
SR: Yes.
RB: This record has never come out here, right?
SR: Yes. It's on a west coast label, Pacific Blues.
RB: That's quite an accomplishment in the songwriting world. The only other person I can think of is Oscar Hammerstein. He wrote lyrics for Richard Rodgers and Jerome Kern after they'd (already) written the songs.
SR: You gotta find that record because if you listen to the lyrics, they're not too bad! I helped him write the liner notes and I described that whole situation: here we are, 3600 miles apart, collaborating on these songs. It was neat – the distance didn't make any difference.
AO: And what are you doing today as far as music and recording with the band?
SR: I'm glad you asked that – I would have forgotten. We just made a new recording with The Bluetones for Severn Records and they're going to put it out in October (2016). It's called Seeing Is Believing – I think it's an appropriate title.
And an appropriate place to end this story – for the time being, anyway. Between Bluetones' projects, all of the members stay busy all the time, on their own and in various combinations.
Ray Norcia has built up a virtual cottage industry as a go-to collaborator and sideman with contributions to more than twenty non-Bluetones albums in just the last decade including stepping outside the box for forays into the Jump Blues with The Red Wagons Blues Band from Italy, Jazz with J. Geils, and Western Swing with Peter Ward & The Pine Western Swing Band. He has also scored two more Grammy nominations for his contributions to the first Superharps harmonica legends lineup and to the Remembering Little Walter project.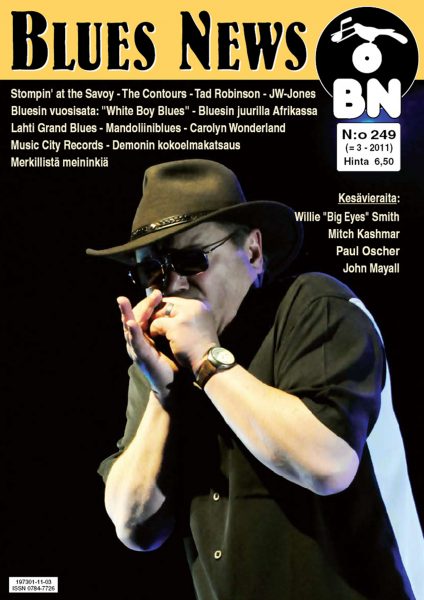 Since returning to The Bluetones in 2000, Anthony Geraci has released two beautiful, critically acclaimed jazz albums as well as two blues albums, the first featuring Mudcat Ward and the second, Fifty Shades Of Blue, features all four other Bluetones and was nominated for four Blues Music awards in 2016.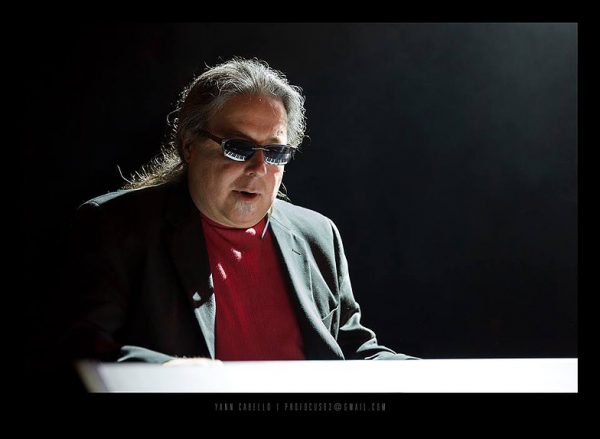 Michael Ward remains active on the studio scene. In 1994, he conceived of and was instrumental in arranging a Rounder Records recording project for Country legend Dick Curless ("A Tombstone Every Mile") who had not been recorded in the U.S. in two decades. The album, Traveling Through, on which he played bass, was released to much critical acclaim and showcased the last recorded performances by Curless who passed away shortly after its release in 1995. He has appeared on more than a dozen albums in the last decade alone including Sisters & Brothers by Eric Bibb, Rory Block and Maria Muldaur, projects with blues legends Hubert Sumlin and Pinetop Perkins, three recordings with old friend Ronnie Earl, and on both installments of the harmonica greats project Superharps along with Anthony Geraci and Kid Bangham. In 1987, he appeared (along with Stevie Ray Vaughan and Ronnie Earl) in the Hubert Sumlin documentary Living The Blues. Outside the realm of music, he is the author of a book published in 2006 documenting the life and career of legendary South County athlete Tarzan Brown: Ellison "Tarzan" Brown – The Narragansett Indian Who Twice Won the Boston Marathon.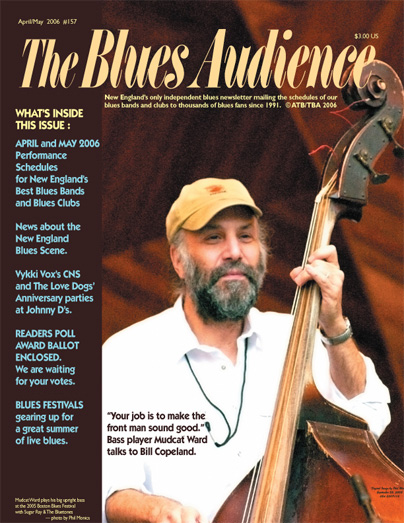 Neil Gouvin also remains active in the recording end of things with appearances on albums by Luther Allison, Jimmy Nelson, Ronnie Earl and the Grand Union project featuring Debbie Davis, Otis Grand and Anson Funderburgh.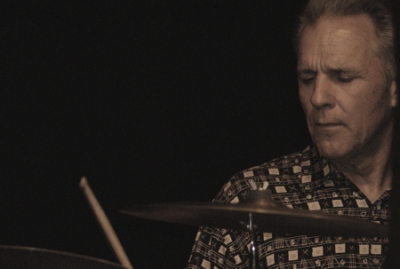 Mike Welch has recorded and performed regularly with Duke Robillard and was a featured performer on Duke's 2013 album Independently Blue. He makes appearances with Anthony Geraci's side project, The Boston Blues All-Stars, and performs as a duo with Michael Ward. He also maintains his solo career with a national and international touring schedule. In 2016, he was nominated for a Blues Music Award for Best Instrumentalist – Guitar.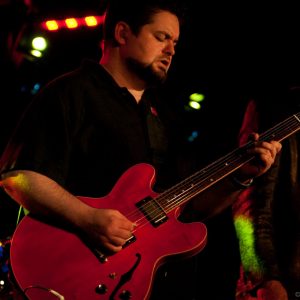 At the time of this writing (September, 2016), the members of Sugar Ray & The Bluetones have put their side projects on hold and are gearing up for the release of their new album. If the upward swing of their career over the last fifteen years is any indication, 2017 should see the band remaining at the top of the blues pyramid with another best-seller and a long series of sold-out shows.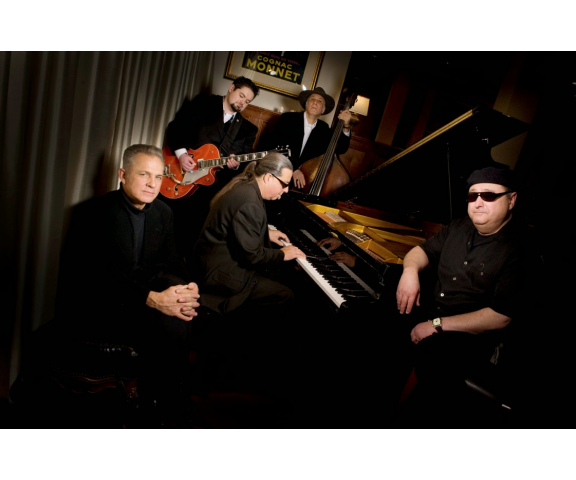 SUGAR RAY & THE BLUETONES DISCOGRAPHY
Compiled by Rick Bellaire
RAYMOND "SUGAR RAY" NORCIA COMPLETE DISCOGRAPHY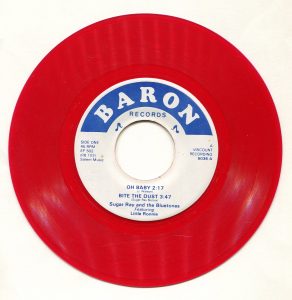 SUGAR RAY & THE BLUETONES featuring Little Ronnie
(Baron Records 5036 – EP 502 [RB-103]) 1979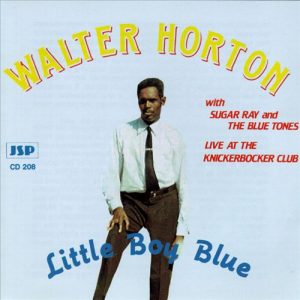 WALTER HORTON with Sugar Ray and The Blue Tones
Little Boy Blue: Live at The Knickerbocker Club (JSP Records LP-208) 1980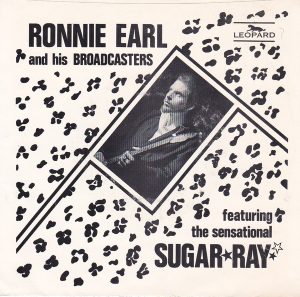 RONNIE EARL and his BROADCASTERS featuring The Sensational Sugar Ray
(Leopard Records EP-0001) 1981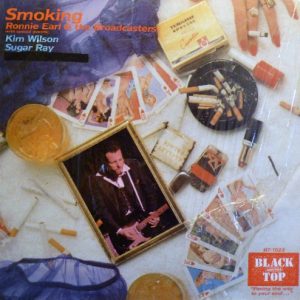 RONNIE EARL & THE BROADCASTERS with special guests Kim Wilson & Sugar Ray
Smoking (Black Top Records BT-1023) 1983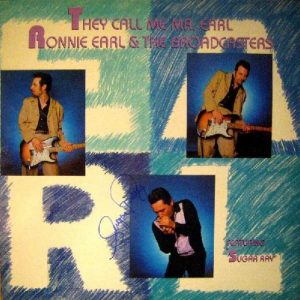 RONNIE EARL & THE BROADCASTERS featuring Sugar Ray
They Call Me Mr. Earl (Black Top Records BT-1033) 1985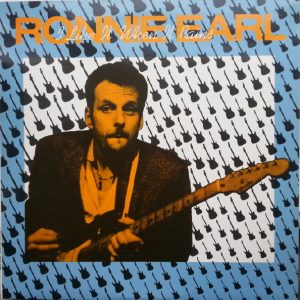 RONNIE EARL
I Like It When It Rains (Antones Records ANT-0002) 1986
Sugar Ray vocals on "Midnight Clothes"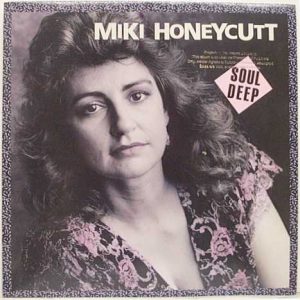 MIKI HONEYCUTT
Soul Deep (Rounder Records 3113) 1989
Backed by Sugar Ray and The Bluetones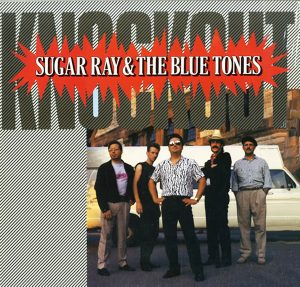 SUGAR RAY & THE BLUE TONES
Knockout (Varrick/Rounder Records (VR-037) 1989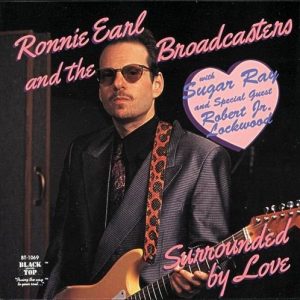 RONNIE EARL AND THE BROADCASTERS with Sugar Ray & Robert Jr. Lockwood
Surrounded By Love (Black Top Records CD-BT-1069) 1991
Sugar Ray harmonica, vocal; Mudcat bass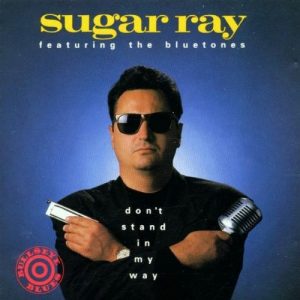 SUGAR RAY FEATURING THE BLUETONES
Don't Stand In My Way (Bullseye Blues/Rounder Records CD-BB-9507) 1991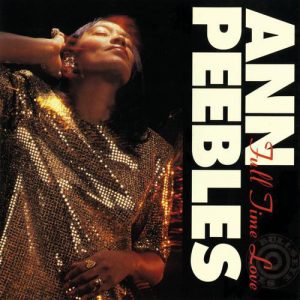 ANN PEEBLES
Full Time Love (Bullseye Blues/Rounder Records CD-BB-9515) 1992
Sugar Ray on harmonica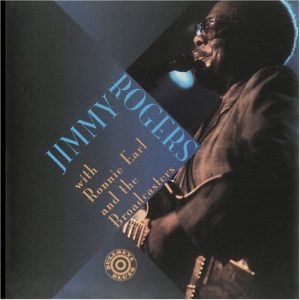 JIMMY ROGERS with Ronnie Earl And The Broadcasters
Live In Germany 1991 (Bulleseye Blues Records CD-BB-9544) 1993
Sugar Ray harmonica, Mudcat bass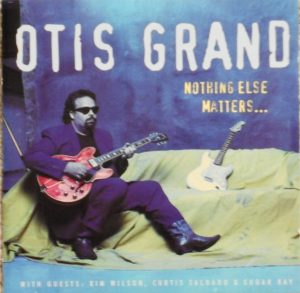 OTIS GRAND
Nothing Else Matters (Sequel Records 10008-2) 1994
Sugar Ray on harmonica and songwriter of "Careless Living"
DAVID MAXWELL
Deep Into It (Ocean Mist Records) 1994
Sugar Ray vocals on "Ain't Nobody's Business"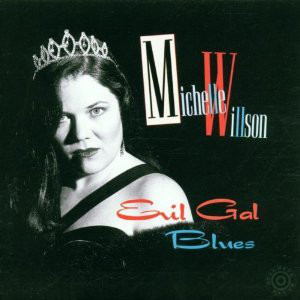 MICHELLE WILLSON
Evil Gal Blues (Bullseye Blues/Rounder Records CD-BB-9550) 1994
Sugar Ray duets on "You Got What It Takes"
LITTLE ANTHONY & SUGAR RAY
Take It From Me (Tone-Cool Records 1149) 1994 SEE DETAILS BELOW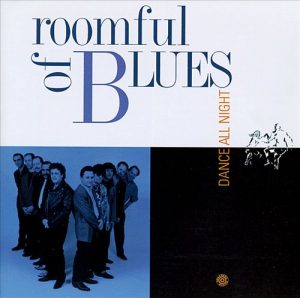 ROOMFUL OF BLUES
Dance All Night (Bullseye Blues/Rounder Records CD-BB-9555) 1994
Sugar Ray vocals, harmonica, composer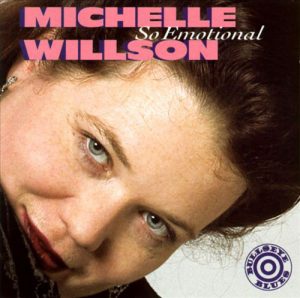 MICHELLE WILLSON
So Emotional (Bullseye Blues/Rounder Records CD-BB-9580) 1996
Sugar Ray duets on "Real Lovin' Mama"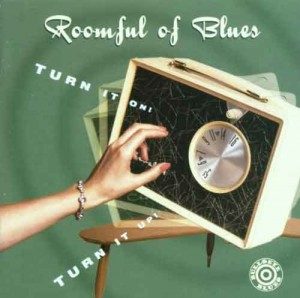 ROOMFUL OF BLUES
Turn It On – Turn It Up! (Bullseye Blues/Rounder Records CD-BB-9566) 1996
Sugar Ray vocals, harmonica, composer
GRAMMY AWARD NOMINATION: BEST TRADITIONAL BLUES ALBUM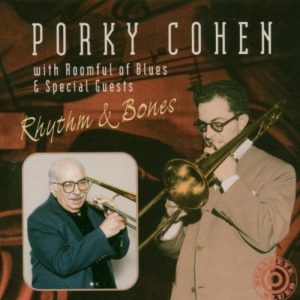 PORKY COHEN with Roomful of Blues & Special Guests
Rhythm & Bones (Bullseye Blues/Rounder Records CD-BB-9572) 1996
Sugar Ray vocals on "Sent For You"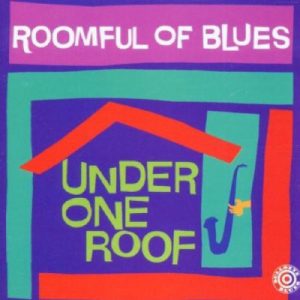 ROOMFUL OF BLUES
Under One Roof (Bullseye Blues/Rounder Records CD-BB-9569) 1997
Sugar Ray vocals, harmonica, composer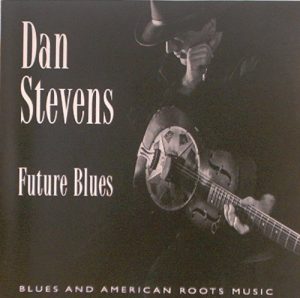 DAN STEVENS
Future Blues (Millennium Records 10001) 1997
Sugar Ray vocals, harmonica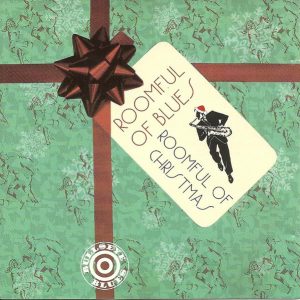 ROOMFUL OF BLUES
Roomful of Christmas (Bullseye Blues/Rounder Records BB-CD-9591) 1997
Sugar Ray vocals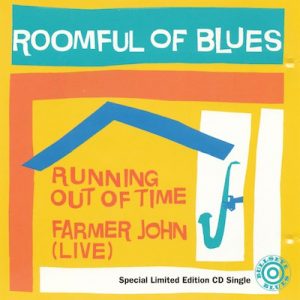 ROOMFUL OF BLUES
Farmer John – Live (Bullseye Blues/Rounder Records Limited Edition Single CD-BB-4611) 1997
Sugar Ray vocal, non-album B-side to "Running Out Of Time"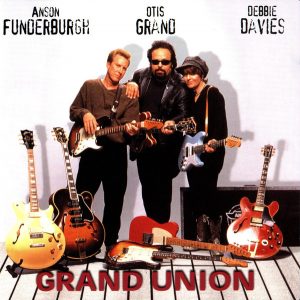 OTIS GRAND, ANSON FUNDERBURGH & DEBBIE DAVIES
Grand Union (Blueside Records WESF-107) 1998
Sugar Ray vocals, composer "There Was A Time;" Mudcat bass; Neil drums
SUGAR RAY
Sweet & Swingin' (Bullseye Blues CD-BB-9607) 1998
MICHAEL WILLIAMS
Late Night Walk (Blue Tempo Records 6601) 1999
Sugar Ray vocal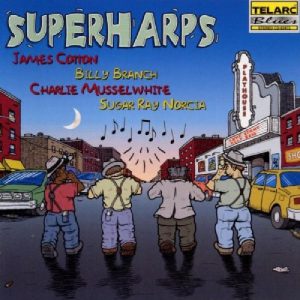 JAMES COTTON, BILLY BRANCH, CHARLIE MUSSELWHITE & SUGAR RAY NORCIA
Superharps (Telarc Records 83472) 1999
Sugar Ray vocal, harmonica, composer
GRAMMY AWARD NOMINATION: BEST TRADITIONAL BLUES ALBUM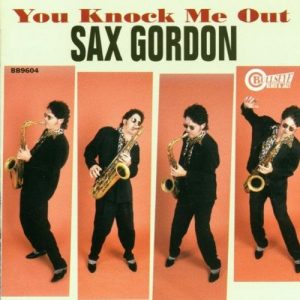 SAX GORDON
You Knock Me Out (Bullseye Blues/Rounder Records 9604) 2000
Sugar Ray vocal on title track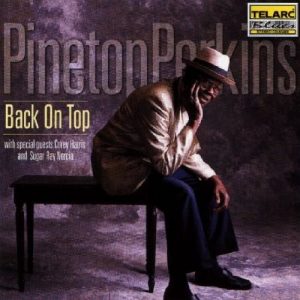 PINETOP PERKINS
Back On Top (Telarc Records CD-83489) 2000
Suar Ray harmonica
SUGAR RAY NORCIA WITH MUDCAT WARD
Harmonica Blow off: Live at the New York State Rhythm & Blues Festival 2000
"The Things I Do For You" and "Step Back"
(New York Folklore Society CD-2008)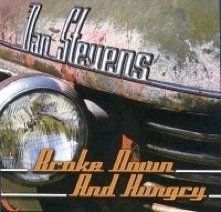 DAN STEVENS
Broke Down And Hungry (Millennium Records 10002) 2001
Sugar Ray harmonica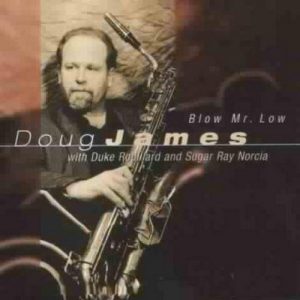 DOUG JAMES
Blow Mr. Low (Stony Plain Records 1276) 2001
Sugar Ray vocal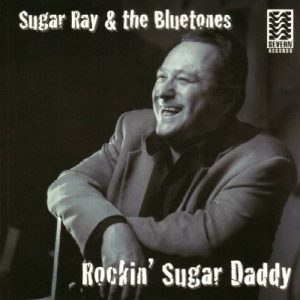 SUGAR RAY & THE BLUETONES
Rockin' Sugar Daddy (Severn Records 0012) 2001
SUGAR RAY & THE BLUETONES
Sugar Ray & The Bluetones featuring Monster Mike Welch (Severn Records 0019) 2003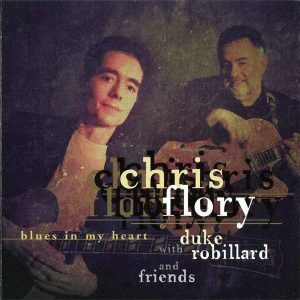 CHRIS FLORY with Duke Robillard And Friends
Blues In My Heart (Stoney Plain Records SPCD-1260) 2003
Sugar Ray vocal on two tracks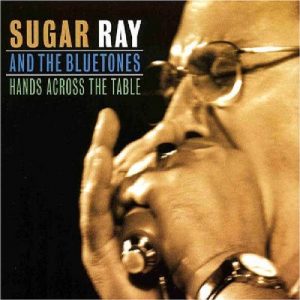 SUGAR RAY & THE BLUETONES
Hands Across The Table (Severn Records 0033) 2005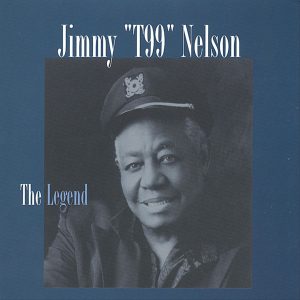 JIMMY "T99" NELSON
The Legend (T99Music/Nettie Marie Records CD-837101029018) 2005
Sugar Ray harmonica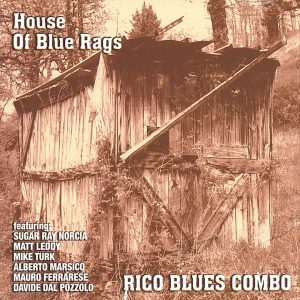 THE RICO BLUES COMBO
House of Blue Rags (Pagina Records BD-1571) Italy 2005
Sugar Ray vocal, harmonica, composer on three tracks
MATT McCABE
Daylight Jumper (Spode House Records SHR-2) Netherlands 2007
Sugar Ray vocal on three tracks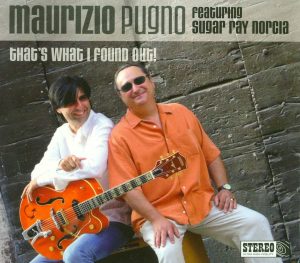 MAURIZIO PUGNO featuring Sugar Ray Norcia
That's What I Found Out (Pacific Blues Records PBCDI-20701) 2007
Sugar Ray vocal, harmonica on entire album, composer on ten tracks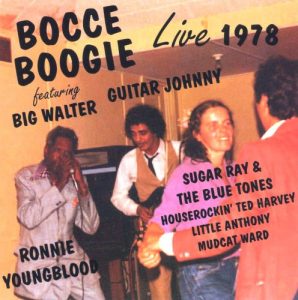 BIG WALTER HORTON with Sugar Ray & The Blue Tones & John "Guitar Johnny" Nicholas
Bocce Boogie: Live 1978 (Topcat Records 7082) 2007
Recorded live at The Bocce Club, Westerly, Rhode Island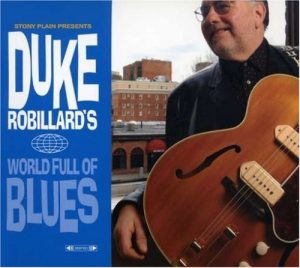 DUKE ROBILLARD
Duke Robillard's World Full Of Blues (Stony Plain Records 1323) 2007
Sugar Ray harmonica on three tracks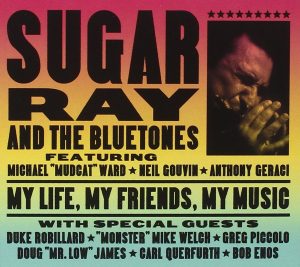 SUGAR RAY AND THE BLUETONES
My Life, My Friends, My Music (Severn Records CD-0042) 2007
THREE BLUES MUSIC AWARD NOMINATIONS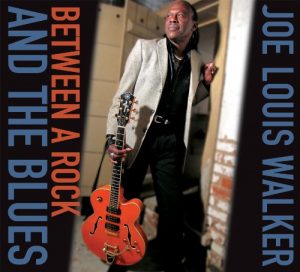 JOE LOUIS WALKER
Between A Rock And The Blues (Dixie Frog/Stony Plain Records 1345) 2009
Sugar Ray duet, harmonica "Send You Back"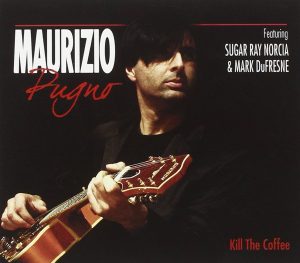 MAURIZIO PUGNO featuring Sugar Ray Norcia & Mark DuFresne
Kill The Coffee (Pacific Blues 20901) 2009
Sugar Ray vocal, harmonica, composer on seven tracks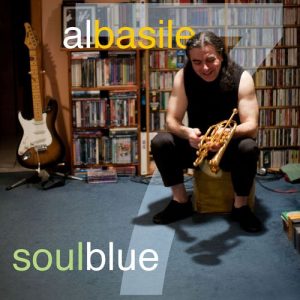 AL BASILE
Soul Blue 7 (Sweet Spot Records 008812) 2009
Sugar Ray harmonica on "Termites In My Basement"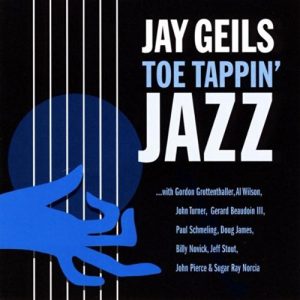 J. GEILS
Toe Tapping Jazz (North Star Music 225) 2009
Sugar Ray vocal on "One Sweet Letter From You"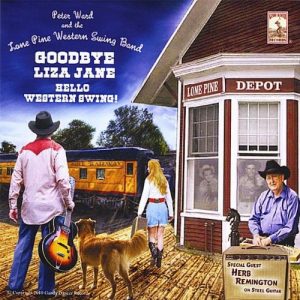 PETER WARD AND THE LONE PINE WESTERN SWING BAND
Goodby Liza Jane, Hello Western Swing! (Gandy Dancer Records 50280091) 2010
Sugar Ray vocal thirteen songs associated with Bob Wills & The Texas Playboys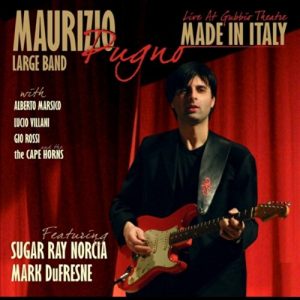 MAURIZIO PUGNO LARGE BAND featuring Sugar Ray Norcia & Mark DuFresne
Made In Italy: Live at Gubbio Theatre (Maurizio Pugno Records/CD Baby) 2010
Sugar Ray vocal, harmonica
ANTHONY GERACI
Serendipity (HugaDog Records) 2011 SEE DETAILS BELOW
Sugar Ray vocal "I Can't Go Back"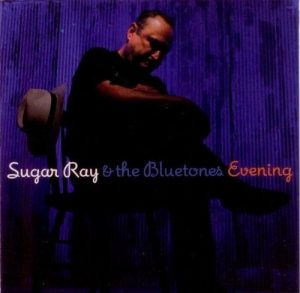 SUGAR RAY & THE BLUETONES
Evening (Severn Records 0052) 2011
FOUR BLUES MUSIC AWARD NOMINATIONS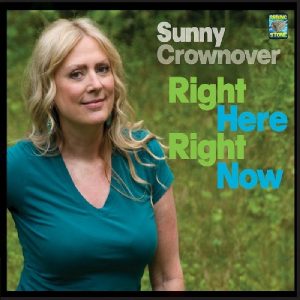 SUNNY CROWNOVER
Right Here, Right Now (Blue Duchess/Shining Stone Music Grouop SSCD-0001) 2012
Sugar Ray harmonica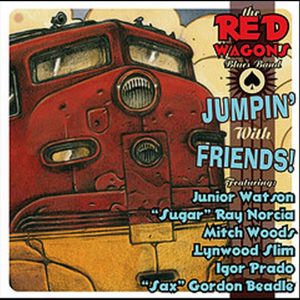 THE RED WAGONS BLUES BAND
Jumping With Friends (CD Baby 700261909073) 2012
Sugar Ray vocal, harmonica three tracks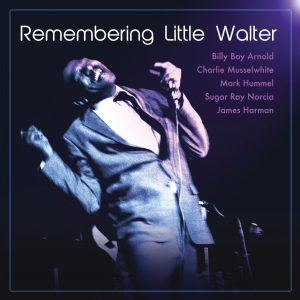 VARIOUS ARTISTS
Remembering Little Walter (Blind Pig Records 5151) 2013
Sugar Ray vocal, harmonica three tracks
GRAMMY AWARD NOMINATION: BEST BLUES ALBUM
BLUES MUSIC AWARD WINNER: BEST TRADITIONAL BLUES ALBUM
BLUES MUSIC AWARD WINNER: BEST BLUES ALBUM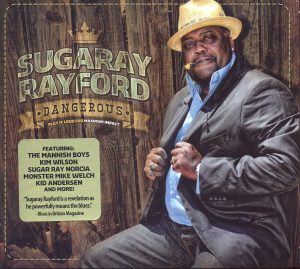 SUGARAY RAYFORD
Dangerous (Delta Groove Records DGCD-161) 2013
Sugar Ray harmonica, vocal three tracks; composer "Two Times Sugar" and "Country Boy"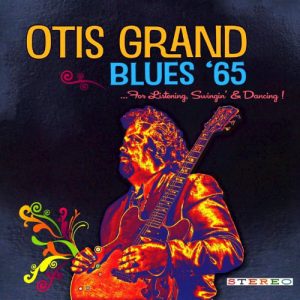 OTIS GRAND
Blues '65 (Maingate Records MGRCDA-103) 2013
Sugar Ray vocal, harmonica, composer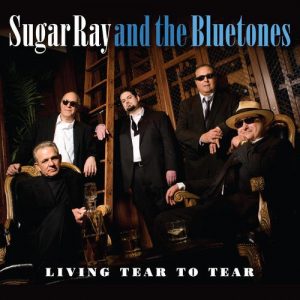 SUGAR RAY AND THE BLUETONES
Living Tear To Tear (Severn Records 0063) 2014
SEVEN BLUES MUSIC AWARD NOMINATIONS:
BEST ALBUM
BEST TRADITIONAL BLUES ALBUM
BEST BAND
BEST INSTRUMENTALIST/BASS – MUDCAT WARD
BEST INSTRUMENTALIST/HARMONICA – RAY NORCIA
BEST TRADITIONAL MALE ARTIST – RAY NORICA
SONG OF THE YEAR – "THINGS COULD BE WORSE" (RAY NORCIA)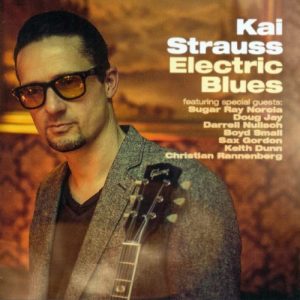 KAI STRAUSS
Electric Blues (Continental Europe/Blue Heaven Records CRS-49) Germany 2014
Sugar Ray vocal three tracks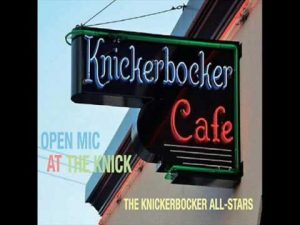 THE KNICKERBOCKER ALL-STARS
Open Mic At The Knick (JP Cadillac Records/CD Baby 888295101356) 2014
Sugar Ray vocal two tracks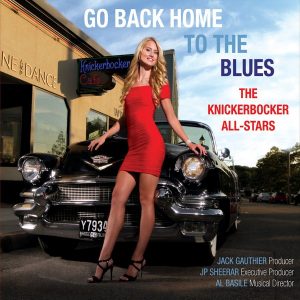 THE KNICKERBOCKER ALL-STARS
Go Back Home To The Blues (JP Cadillac Records/CD Baby 888295340281) 2015
Sugar Ray vocal three tracks
ANTHONY GERACI AND THE BOSTON BLUES ALL-STARS
Fifty Shades Of Blue (Delta Groove Records DGPCD-171) 2015 SEE DETAILS BELOW
Sugar Ray vocal, harmonica three tracks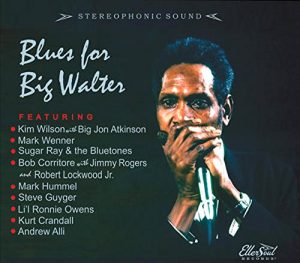 VARIOUS ARTISTS
Blues For Big Walter (EllerSoul Records ER-1601-125) 2016
Sugar Ray & The Bluetones perform one track "Sugary Ray Medley"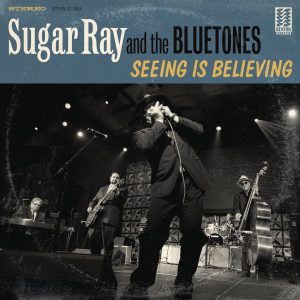 SUGAR RAY & THE BLUETONES
Seeing Is Believing (Severn Records CD-0068) 2016
"LITTLE" ANTHONY GERACI AS A LEADER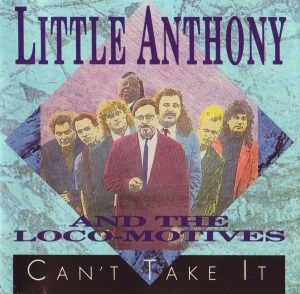 LITTLE ANTHONY AND THE LOCO-MOTIVES
Can't Take It (Deluge Records DEL-D-3005) 1993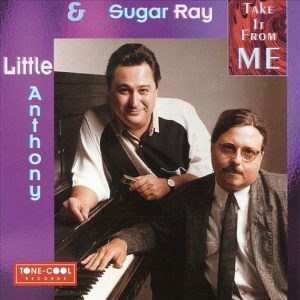 LITTLE ANTHONY & SUGAR RAY
Take It From Me (Tone-Cool Records 1149) 1994
Acoustic duets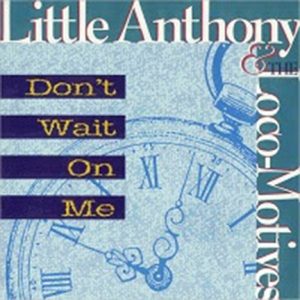 LITTLE ANTHONY & THE LOCO-MOTIVES
Don't Wait On Me (Deluge Records DEL-D-3013) 1995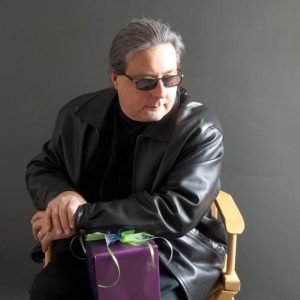 ANTHONY GERACI
The Gift (Sunset Jazz/digital download) 2005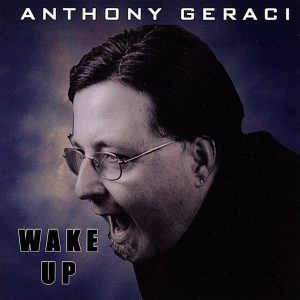 ANTHONY GERACI
Wake Up (self-released/no label) 2011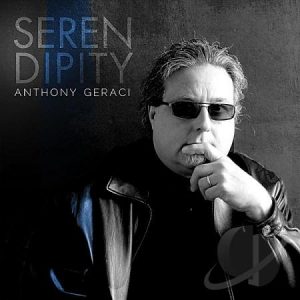 ANTHONY GERACI
Serendipity (HugaDog Records/CD Baby 786851310825) 2011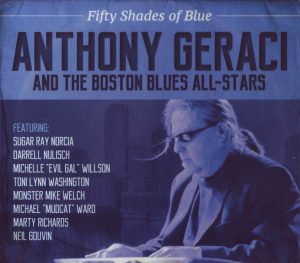 ANTHONY GERACI AND THE BOSTON BLUES ALL-STARS
Fifty Shades Of Blue (Delta Groove Records DGPCD-171) 2015
FOUR BLUES MUSIC NOMINATIONS
OTHER SESSIONS NOT NOTED ELSEWHERE
VARIOUS ARTISTS
Rollin' Into Memphis: The Songs of John Hyatt (Telarc Blues)
with Tab Benoit, C.J. Chenier, James Cotton, Patty Larkin, Colin Linden, Kenny Neal, Raful Neal, Odetta, Terrance Simien, Chris Smither, Irma Thomas, Kris Wiley & Cliff Eberhardt
KENNY NEAL
What You Got? (Telarc Blues)
One Step Closer (Telarc Blues)
DEBBIE DAVIES
Tales From the Austin Hotel (Shanachie Records)
JOHN BRIM
Ice Cream Man (Tone Cool Records)
JACK JOHNSON
All The Way Back (M.C. Records)
THE RADIO KINGS
Money Road (Bullseye Blues and Jazz)
ZORA YOUNG
Travelin' Light (Deluge Records)
DUKE ROBILLARD & THE PLEASURE KINGS
Too Hot To Handle (Rounder Records)
STEVE HILL
Steve Hill (Bros. Records-Montreal, Canada)
THE MEMPHIS ROCKABILLY BAND
Betty Jean (Blind Pig Records)
JUMPIN' JOHNNY & THE BLUES PARTY
Where Ya' At? (Kingsnake Records)
"MONSTER" MIKE WELCH AS A LEADER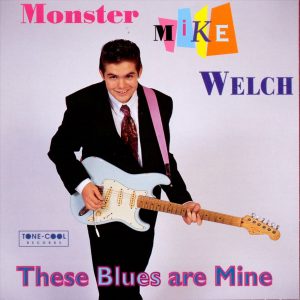 These Blues Are Mine (Tone-Cool Records CD-TC-1154) 1996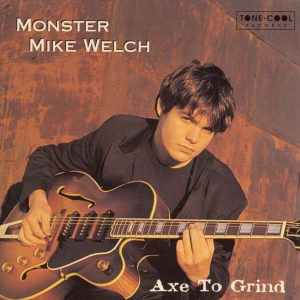 Axe To Grind (Tone-Cool Records CD-TC-1159) 1997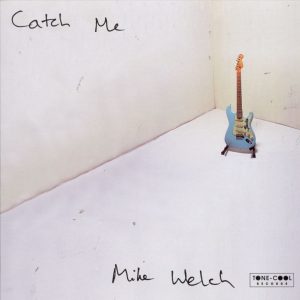 Catch Me (Tone-Cool Records CD-TC-1167) 1998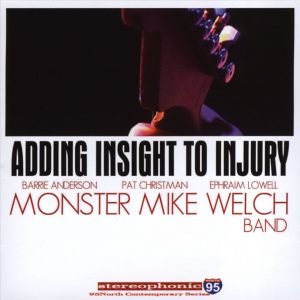 Adding Insight To Injury (95 North Records 8253465149) 2004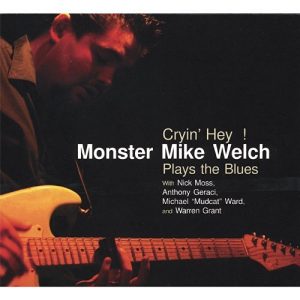 Cryin' Hey! Monster Mike Welch Plays The Blues (BGB Records JROW-001) 2005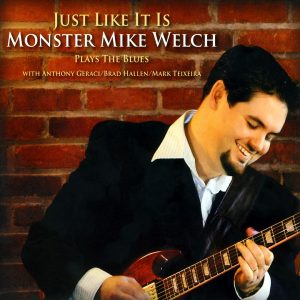 Just Like It Is (BGB Records JROW-002) 2007
NEIL GOUVIN: SELECTED SESSIONS NOT NOTED ELSEWHERE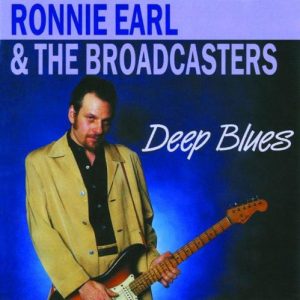 RONNIE EARL & THE BROADCASTERS
Deep Blues (Black Top Records CD-BT-1033) 1988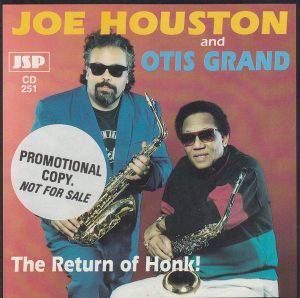 JOE HOUSTON AND OTIS GRAND
The Return of Honk! (JSP Records JSPCD-251) UK 1994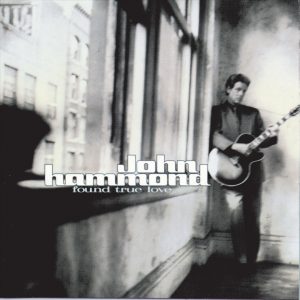 JOHN HAMMOND
Found True Love (Pointblank/Virgin Records CD-40655) 1995
GRAMMY NOMINATION: BEST TRADITIONAL BLUES ALBUM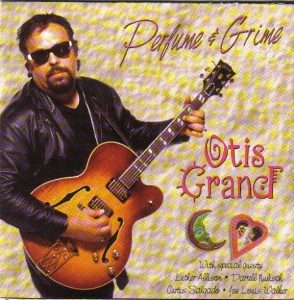 OTIS GRAND
Perfume & Grime (Sequel Records NEG-CD-282) 1996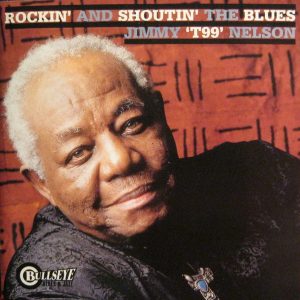 JIMMY "T99" NELSON
Rockin' And Shoutin' The Blues (Bullseye Blues/Rounder Records CD-BB-9535) 1999
MICHAEL "MUDCAT" WARD: SELECTED WORKS NOT NOTED ELSEWHERE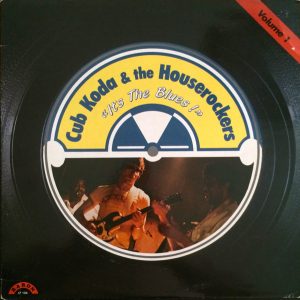 CUB KODA & THE HOUSEROCKERS
It's The Blues (Baron Records LP-106) 1982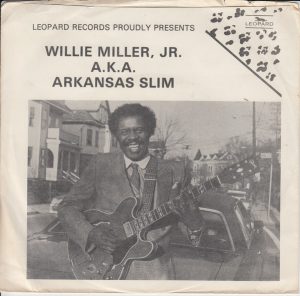 WILLIE MILLER, JR. A.K.A. ARKANSAS SLIM
Nine Pounds Of Steel b/w I Don't Wanna Go (Leopard Records EP-002) 1984
Single produced by Mudcat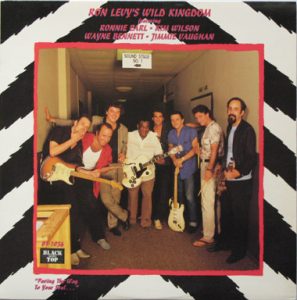 RON LEVY
Ron Levy's Wild Kingdom (Black Top Records BT-1034) 1987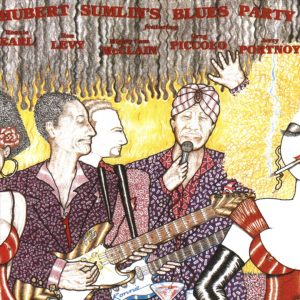 HUBERT SUMLIN
Hubert Sumlin's Blues Party (Black Top Records BT-1036) 1987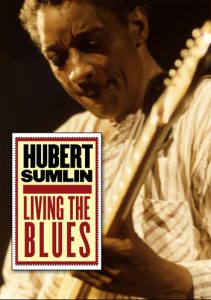 HUBERT SUMLIN: LIVING THE BLUES
A Film By Jim Kent & Sumner Burgwyn (Juke Joint Films) 1987
Available on DVD (Vestapol 13127)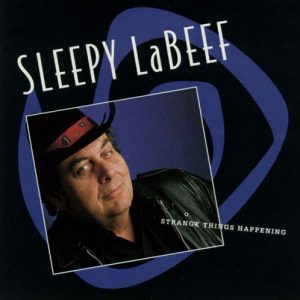 SLEEPY LaBEEF
Strange Things Happening (Rounder Select Records ROUCD-3129) 1994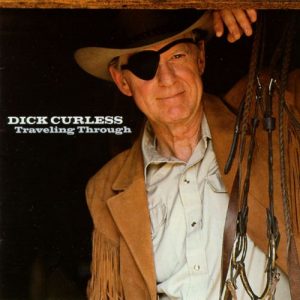 DICK CURLESS
Traveling Through (Rounder Records CD-3137) 1995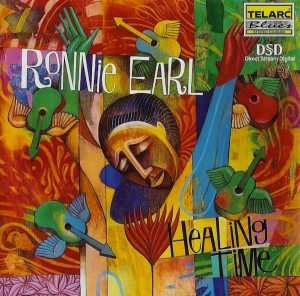 RONNIE EARL
Healing Time (Telarc Blues Records CD-83490) 2000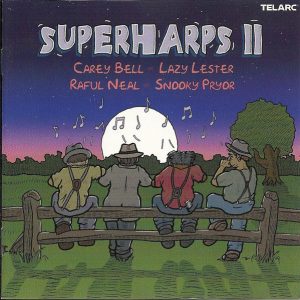 VARIOUS ARTISTS
Superharps II (Telarc Blues Records CD-83514) 2001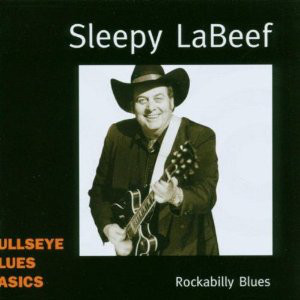 SLEEPY LaBEEF
Rockabilly Blues (Bullseye Blues/Rounder Records CD-BB-9631) 2001
Mudcat bass on one track "Got You On My Mind" an outtake from the "Strange Things" sessions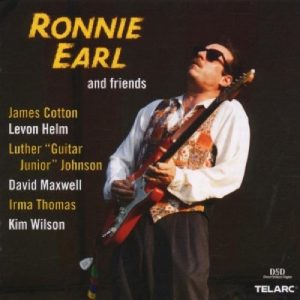 RONNIE EARL
Ronnie Earl And Friends (Telarc Blues Records CD-83537) 2001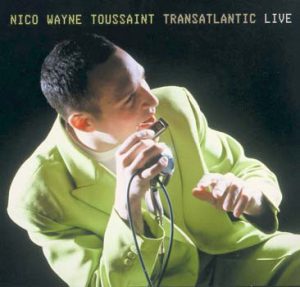 NICO WAYNE TOUSSAINT
Transatlantic Live (DixieFrog Records DFGCD-8581) France 2004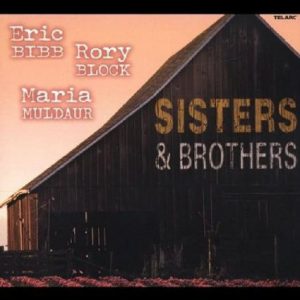 ERIC BIBB, RORY BLOCK & MARIA MULDAUR
Sisters & Brothers (Telarc Blues CD-83588) 2004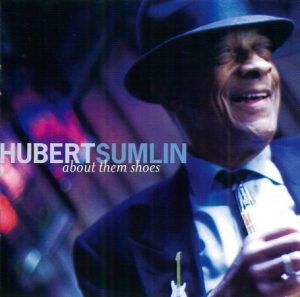 HUBERT SUMLIN
About Them Shoes (Tone-Cool Records TCL-CD-51609) 2005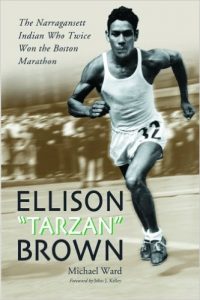 MICHAEL WARD
ELLISON "TARZAN" BROWN: The Narragansett Indian Who Twice Won the Boston Marathon
(McFarland & Company) 2006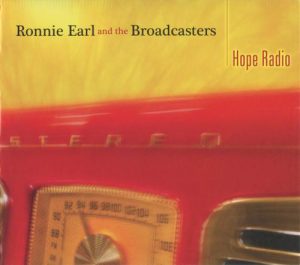 RONNIE EARL
Hope Radio (Stony Plain Records SPCD-1324) Canada 2007
OTHER SESSIONS NOT NOTED ELSEWHERE
RONNIE EARL & THE BROADCASTERS
Smokin' (Black Top LP-1023)
They Call Me Mr. Earl (Black Top LP-1033)
Deep Blues (Black Top CD-103)
Test of Time(Black Top CD-1082)
JIMMY ROGERS with RONNIE EARL & THE BROADCASTERS
Jimmy Rogers with Ronnie Earl & The Broadcasters (Bullseye Blues/Rounder Records CD-9544)
MAGIC DICK & JAY GEILS
Bluestime (Rounder CD-3134)
Little Car Blues Rounder CD-3141)
PINETOP PERKINS
On Top (Deluge Records CD-3002)
PAUL OSCHER
Knockin' On The Devil's Door (Viceroots CD-8028-2)
Down In the Delta (Blues Fidelity CD-BF-1001)
JERRY PORTNOY and THE STREAMLINERS
Home Run Hitter (Indigo CD-2026)
ZORA YOUNG
Travelin' Light (Deluge CD-3003)
CHICAGO BOB NELSON
Flyin' Too High (95North CD-21182)
JOHN BRIM
The Ice Cream Man (Tone-Cool Records CD-1150)
TONI LYNN WASHINGTON
Blues At Midnight (Tone-Cool CD-1152)
BRIAN TEMPLETON
Bloozin' (Brian Templeton/CD Baby 801495166420)
SARAH LEVECQUE
Crooked With Me (Sarah Levecque/CD Baby 700261249605)
Beautiful Defeat (Sarah Levecque/CD Baby700261406367)
URSULA GEORGE
One Steady Roll (Tommytiger CD-9249)
RICK RUSSELL
It's About The Blues (T-Bo CD-003)
DR. BLUES and his SCREAMIN' BLUE ORCHESTRA
Something Old, New, Borrowed 'n Blue (Sheppard CD-814815912-1)
MIKE TURK
Harmonica Salad (Tin Sandwich CD-001)
RACKY THOMAS
Goin' Home (Racky Thomas/CD Baby 888295311809)
SOUNDTRACKS & SPECIAL PROJECTS
FRIED GREEN TOMATOES (Original Motion Picture Soundtrack)
Peter Wolf with Ronnie Earl & The Broadcasters: "Rooster Blues" (MCA CD-MCAC-0461)
STRIKE A DEEP CHORD: BLUES GUITARS FOR THE HOMELESS
Ronnie Earl: "Blues After Hours" (Justice CD-0003-2)
LINKS & RESOURCES
Sugar Ray & The Bluetones Official Website
http://www.sugarrayandthebluetones.com
Anthony Geraci Official Website
http://www.anthonygeraciblue.com

Monster Mike Welch Official Website
https://monstermikewelch.wordpress.com
Sugar Ray Norcia Interview for the Rhode Island Music Hall of Fame Oral Histories project conducted by Allen Olsen and Rick Bellaire on August 4, 2016