MIKE LEWIS & STUART WEINER
THE BRILL BUILDING COMES TO CRANSTON
Although the New York songwriting and production team of Stuart Weiner and Mike Lewis had deep roots in the "Brill Building" sound of the Rock 'n' Roll era, their connections to the Rhode Island music scene run just as deep and long – almost as long as their entire run as a team. Their influence in the state is still felt to this day.
Stu Weiner is the son of George Weiner, one of the owners of the very successful publishing firm, Wemar Music. Wemar had many standards and "chestnuts" in its catalogue dating back to the 1940s and might have cruised comfortably on their catalogue. But looking to the future, Stu was brought in as a "young blood" to navigate the waters of the coming Rock 'n' Roll explosion. He quickly established himself at the company by composing the doo-wop classic "To The Aisle" for The Five Satins and soon found himself ensconced in the daily running of the company. They'd already picked up the Rock 'n' Roll classic "Pledging My Love" by Johnny Ace and thanks in part to Stu's "ears", they secured publishing on such valuable properties as "Shout" by The Isley Brothers. They also secured the services of several young writers and musicians who would go on to play major roles in the Brill Building Sound including Paul Simon, Neil Sedaka and Howard Greenfield. Another of Stu's duties was to seek artists to perform previously unrecorded copyrights in their catalogue. This is where the Lewis & Weiner/Rhode Island connection begins.
Folk singer-songwriter Ken Lyon of Cumberland, Rhode Island, headed down to New York City to seek his fame and fortune one day in 1960. He paid to record a demo of an original song at Audiosonic Studios in the Brill Building. The engineer, taken with the song, but not necessarily with Kenny's voice, suggested he pay a visit to his friends elsewhere in the building to seek a publishing contract. At Wemar, Stu Weiner had the opposite reaction! He was impressed with Kenny's voice, but not necessarily with the song. Seeking to kill two birds with one stone (as Wemar did not represent artists), Stu signed Lyon to a publishing contract, but with an eye to having him cut some of the material which hadn't found a home elsewhere.
The pair  recorded "The Big White House" by Wemar writer Johnny Brandon and sold the master to Dot Records. Despite decent sales and airplay, Dot declined further releases. Undeterred, the duo cut another master for a Wemar song, "Fallen Idol", a Johnny Brandon/Stuart Weiner composition, which found a home at Epic Records. The record fared better than it's predecessor on Dot, but once again, the label dropped Ken Lyon. At this point, Kenny's career was put on hold thanks to the draft and he spent the next two years in the U.S. Navy.
It's around this time that Mike Lewis enters the picture. Mike was a singer and songwriter who had performed in "street corner" doo-wop groups in the late 1950s with other neighborhood singers like Neil Diamond and Garland Jeffreys. He had a couple of brushes with the big time when he recorded with Darrell & The Oxfords (an early version of The Tokens) and later with his own group, The Concords, who were published and produced by Stu. When Mike opted out of the performing end of the business, he and Stu not only continued collaborating, but became fast friends as well. They did well getting their songs covered, but no major hits resulted. Taking matters into their own hands, in 1965 the duo decided to get into the production end of things and cut a master on a Mike Lewis song which is now considered a "girl group" and Northern Soul classic, "Come Back Baby" by Roddie Joy, which they leased to Leiber & Stoller's Red Bird Records.
Fresh out of the service, Ken Lyon returned to the fold in 1965 and the trio cut a great record of another Mike Lewis song, "My Life" which they again leased to Red Bird with Kenny using the stage name "Orpheus". During the early promotional push for the record, Leiber & Stoller decided the song was too similar in title and subject matter to The Animals recording of "It's My Life" and pulled the record from the label's general release schedule.
For the next couple of years, Lewis and Weiner continued their activities as Wemar writers and independent record producers, all the while looking for the next opportunity for Ken Lyon. It came in 1968 when they secured a recording contract for Ken's new act, The Tombstone Blues Band. They cut a Mike Lewis soul-blues number, "I'm The Man" and leased it to Metromedia Records. It looked like an album was in the works when Metromedia decided to forego the "underground" market in favor of the "teen" market due to the recent success of television star Bobby Sherman's entry into the music business. All parties walked away from the deal.
(It should be noted here that although it appears Mike Lewis – Stuart Weiner Enterprises, Ltd. product fell victim to some of the biggest upheavals in the history of the recording business, they were nothing if not loyal and doggedly persistent when it came to their artists' careers. After all, this was Ken Lyon's fourth major label contract – and his story's not over yet! – and there are others, later, for whom they went to bat with as much energy as they did for Kenny.)
Lewis and Weiner now took over Kenny's management as well as his recording career. Seeking to take advantage of the burgeoning singer-songwriter movement of the late 1960s (the commercial outgrowth of the "Folk Revival" of the late '50s and early '60s), Mike, Stu and Kenny decided his future lie back in his roots as an solo, acoustic performer and they produced a live album in Providence, Rhode Island with Kenny performing to his most rabid fans. The master was sold to Decca Records and the album quickly began to gain ground in the college and folk radio markets. Lewis and Weiner arranged a showcase in Los Angeles at the famed Troubadour nightspot in tandem with another recent Decca signing. Unfortunately, fate intervened yet again for another Lewis and Weiner project. The other new Decca artist was Elton John, who had recently signed to Decca subsidiary Uni Records, and he tore the place up. Everyone who witnessed the two artists' performances that night (including Kenny!) remembers nothing but Elton's performance. To add insult to injury, Decca was in the process of being acquired by the powerful MCA talent agency who sought to enter the record business. Kenny's contract was lost in the shuffle and he was again without a record deal.
Lyon decided that he'd best return to electric, blues-based music and began to put a group together. While he was busy getting the new act established, Ken discovered a new artist. Kentucky-born Jay Bolotin was a young sculptor studying at the Rhode Island School Of Design who also wrote and performed his own music. Jay opened an acoustic show for Kenny one evening and Lyon was so impressed, the he urged Lewis and Weiner to take Jay on. Mike and Stu were as taken with Bolotin as Kenny and decided to offer him a deal. As Jay put it during a 2010 performance in Rhode Island,
"Lewis and Weiner came up to me and they said, 'Would you be willing to quit school, come to New York, make an album, go out on the road to promote it and become the next Bob Dylan?' I said, 'Uh…no!?', and the next thing I knew, I was in New York cutting an album and going out on the road to promote it."
The album is a folk music treasure. Enlisting Ken Lyon's aid as an arranger, contractor and assistant producer, Mike and Stu produced a classic for the ages. "Jay Bolotin", his self-titled debut album, was released via a lease deal with ABC/Dunhill subsidiary Commonwealth/United Records.
(The label was hungry for talent at that stage – their only success to date had been the movie soundtrack album for the Peter Sellers/Ringo Starr vehicle, "The Magic Christian", which featured the original release of Paul McCartney's "Come And Get It" by Badfinger. Unfortunately, they didn't get the rights to the single…)
Released in 1970, the album was a good seller, found a home on college and folk radio, and was well-reviewed. A second album was quickly recorded and scheduled for released. But fate, once again, intervened. ABC Records was snapped up by MCA Records in their quest for catalogue titles, and Jay's contract was left dangling in the wind. The second album remains unreleased.
During the times Mike and Stu were in Rhode Island watching over the formation of Kenny's new band and the pre-production of Jay's second album, they were taken with another Rhode Island-based act: the self-contained R&B band, Rhythm.
Spearheaded by singer-songwriter-guitarist Kingsley Swan and his wife, vocalist Suzanne Swan, Rhythm was part jazz students from Boston's Berklee College Of Music and part cream-of-the-crop R&B players from the southern New England scene. Since their formation in the early 1970s, they had risen not only to the top of the R&B club scene, but the Top 40 club scene as well, performing not only the hits of the day, but original material as well. Anyone spending an evening listening and/or dancing to Rhythm in those days was sure that it was "only a matter of time" until they hit it big. Mike and Stu were no exceptions.
They signed up the band and proceeded to cut an entire album of their material. An original song by the groups' keyboardist, Jerry Pritchette, the ballad, "Find Yourself Somebody To Love" (long a favorite with Rhode Island club-goers), was pushed as the single and the group was picked up by Polydor Records. The single saw some action on the lower reaches of the R&B charts in 1974, but the label, unused to dealing with the genre due to their proclivity for British-based blues and "underground" acts, decided there wasn't enough momentum to go ahead with the album's release. Lewis & Weiner took the master around and found a deal with RCA Records. Unfortunately (and despite the wealth of commercial potential within the album), RCA decided to go back to radio with "Find Yourself" again, but the song had already run its course at urban radio and the album, finally released in its entirety in 1975, was quickly relegated to the cutout bins.
As Mike and Stu were developing Rhythm's career, Kenny was busy was with his biggest project to date: Ken Lyon & Tombstone. Drawing from all of his strengths – rock 'n' roll, folk music and the blues – Ken had put together an 8 piece hard rocking unit of all-star Rhode Island players and was packing them in at the biggest night spots in the area. Mike and Stu, in Rhode Island to work with Rhythm, stopped at the Bon Vue Inn in Narragansett, Rhode Island, to check out Kenny's new band and were astounded to see a line at the door stretching down the street. They were knocked out by what they heard and saw and quickly arranged a three album deal with Charles Koppelman at  Columbia. Koppelman had been their contact with Leiber and Stoller back in the Red Bird days and had recently taken the reins at Columbia after the departure of Clive Davis. Lewis and Weiner produced a great album which was  released to good reviews and decent sales while Tombstone toured the country with Mott The Hoople and Queen. It looked like momentum was building for Ken Lyon at last. A second album was recorded, but before a release date could be scheduled, there was another shake-up at Columbia. It seems the bulk of the staff were Clive Davis "loyalists" and Koppelman was not getting a lot of cooperation with his projects. He left the label in frustration and Lewis and Weiner were soon informed that the company would be dropping most of the artists Koppelman had signed. Mike and Stu shopped the master of the second album around, but found no takers. "Ken Lyon & Tombstone II" remains unreleased.
At some point in the mid-late 1970s, it occurred to Weiner and Lewis that, since they were spending an inordinate amount of time in Rhode Island because most of their artists were R.I. residents, perhaps they'd be better off moving here. In addition, they both had young children at that point and thought Rhode Island might be a better place to raise kids than New York City. They opened offices on Pontiac Avenue in Cranston, Rhode Island and began to expand their management stable with some of the area's other top acts. The idea was to develop the acts here in the clubs, build a recording studio to work on the bands' original material, and eventually seek record deals for their artists.
They built a recording studio called Tin Pan Alley on Oaklawn Avenue in Cranston and moved their offices across town. (They split with their original partners, producer/engineer Henry Gauvin and technical wizard Mike Lynch, after about a year and hooked up with composer/musician Jack Rametta to run the recording operation. The studio was renamed Star Trak.) They built a roster of great Rhode Island bands, most of whom were associated with the state's blossoming punk/new wave scene, and all of whom looked ready to take a swing at the big time. Outrage was a hard-rocking, energetic five piece at the commercial end of the spectrum, somewhere between The Cars and Thin Lizzy. The female-fronted DC-Tenz were the area's leading punk-rockers. The McCarthy-Richards band was a rootsy unit on the same wavelength as Tom Petty & The Heartbreakers. The Schemers were Rhode Island's most popular original band with a new wave sound akin to Elvis Costello & The Attractions and Graham Parker & The Rumour with a little bit of the quirkiness of Jonathan Richman & The Modern Lovers throw into the mix.
Weiner and Lewis cut tracks on all of these acts and got the record companies to take good long looks at all of them, but no record deals resulted from these endeavors. By the late 1970s, Ken Lyon had dropped out of the music business to teach school and raise a family, Jay Bolotin had returned to his original artistic pursuits as a sculptor, and Rhythm had split up to pursue different interests. Lewis & Weiner made one last valiant attempt to draw attention to the Rhode Island music scene and began producing a television show.
"Off The Record", which was shown on WPRI-TV (Channel 12, Rhode Island's ABC affiliate), ran for a year. They showcased many local acts (and not just the bands on their own roster) such as John Cafferty's pre-"Eddie & The Cruisers" Beaver Brown and received a New England Emmy nomination for their efforts (the only entertainment show produced outside of Boston to receive a nomination). But it was still not enough.
Although all their current acts were still performing successfully on the southern New England scene, by the early 1980s, Mike and Stu decided they'd best regroup. Stu returned to New York and Mike remained in Rhode Island for a year before moving to California. A year later, Stu joined him and they worked together again for another year. But by that time, Mike decided he wanted to return to the performing end of the business while Stu wished to remain in a behind-the-scenes role and they dissolved Mike Lewis – Stuart Weiner Enterprises, Ltd. for good.
Although none of their Rhode Island artists ever became big stars, Lewis and Weiner managed to push more R.I. musicians into the upper reaches of the music business than just about anyone else. They secured nine major label record deals for their artists and their second wave of Rhode Island-based activities brought a new sense of excitement and purpose onto the scene.
EPILOGUE
STU WEINER
Stu is semi-retired and still managing the affairs of Wemar Music.
MIKE LEWIS
Mike returned to the stage, first forming a successful band called Trinity with his wife Renate, a singer from Long Beach, and now performing as a duo, Mike & Renate. He is also still active as a songwriter.
KEN LYON
Ken continued to record and perform locally over the years and, since his retirement from teaching, has begun a new and successful second career as an elder-statesman on the Rhode Island scene. The lead guitarist of The Tombstone Blues Band, Duke Robillard, went on to form Roomful Of Blues, recording two albums for Island Records with Doc Pomus and Joel Dorn at the helm, and then pursued a solo career. He is internationally known as one of the greatest blues guitarist of all time and has made considerable inroads to being recognized equally as a master of swing jazz guitar. One of the two female vocalists from Ken Lyon & Tombstone, Brenda Mosher (now Brenda Mosher-Bennett) hooked up with the Prince organization, toured the world, and became a top-selling recording artist as a member of both Vanity Six and Apollonia Six. Guitarist Thom Enright became bass guitarist for Rhode Island recording artists Duke Robillard & The Pleasure Kings, cutting three albums for Rounder Records and performing at The Montreux Jazz Festival. Singer-guitarist-songwriter Jon Polce (now John Polce) is one of the most successful Christian artists in the country. For more information, visit:
http://www.kenlyon.com
http://www.dukerobillard.com/
http://www.johnpolce.com/
http://thomenright.com/
JAY BOLOTIN
At first he pursued his musical career, cutting a demo for Epic Records with his friend Dan Fogelberg producing, but they did not pick up his contract. (In 1985, Fogelberg recorded several of his songs and as a single, Jay's "Go Down Easy" reached #6 on Billboard's Adult Contemporary chart and #85 on their Hot 100. As Jay has noted, "It put my kids through school.") Bolotin has since achieved national recognition as a sculptor, woodcut artist, and multi-media pioneer with his woodcut animation "The Jackleg Testament" and his play for humans and machines, "Limbus: A Mechanical Opera". He finally released a second album of music in 2006, "The Songs of Jay Bolotin, Volume One: Shadow of A Beast" featuring selections from his theatrical presentations. His first album was reissued in 2009. He does not have a website, but a quick "Google" search will provide plenty of opportunities to purchase his music and a wealth of information about his extraordinary career as a fine artist.
RHYTHM
Kingsley and Suzanne Swan, the group's main writers, found success as a duo and with larger groups on the Rhode Island lounge and general business music scenes as The Swans. As members of the Baha'i faith, they geared their original material in that direction and composed the bulk of a best selling devotional album, "Magnify His Name" by the New World Unity Ensemble. One of their Rhythm compositions, "The World Is A Place", was sampled by rapper Consequence for the song "Disperse" from his debut album "Don't Quit Your Day Job". Kingsley Swan passed away in 2005. Jerry Pritchette, the band's keyboardist and the composer of their single, died in the 1980s.
THE SCHEMERS
The Schemers rose to the top of the Rhode Island scene and won the WBRU Rock Hunt; they broke out to become the first non-Boston act to win WBCN's Rock 'n' Roll Rumble; and they were seriously considered by many of the major labels, but a record deal failed to materialize. In the late 1980s, the two principals, singer-songwriter Mark Cutler and guitarist Emerson Torrey, formed a new band, Raindogs, with the rhythm section from New Orleans new wave band The Red Rockers and legendary Celtic fiddler Johnny Cunningham of Silly Wizard and Relativity. The new eclectic, "alternative" approach was a success and the group secured a record deal with Atco releasing two successful albums in the early '90s and touring with Bob Dylan, Don Henley and Warren Zevon. After Raindogs split up, Mark continued to record and perform as a solo artist, as a member of The Dino Club, and in tandem with Emerson in various new lineups of The Schemers. Emerson operates a recording studio in East Greenwich, Satellite Studios.
http://www.mcutler.com/
http://www.mcutler.com/schemers.htm
DC-TENZ
After losing their female lead singer, the group continued on as a trio calling themselves Rash Of Stabbings. They quickly rose to the top of the southern New England scene and were signed by Geffen Records. The debacle which ensued over the label's refusal to release records by a band with such a "violent" name and the group's steadfast refusal to change it is the stuff of legend. They enjoyed several independent releases and wound up with Rough Trade for one nationally released album. They still perform together occasionally. Drummer Bob Giusti is a stalwart on the Rhode Island scene regularly performing with several acts including The Schemers and popular psychobilly rockers, Sasquatch & The Sick-A-Billys.
http://www.sickabilly.com/home.cfm
McCARTHY-RICHARDS
After splitting around 1980, Butch McCarthy and Chris Richards each enjoyed long careers on the southern New England scene. They recently reunited when Chris Richards joined The Butch McCarthy Trio to become The McCarthy-Richards Band once again.
STAR TRAK
The recording studio is still in operation with Jack Rametta still at the helm. It's now located in Warwick, Rhode Island.
http://www.startrakstudios.com/
– Rick Bellaire, April, 2011
LEWIS & WEINER RHODE ISLAND-RELATED DISCOGRAPHY
by Rick Bellaire
1960
KEN LYON: The Big White House b/w Don't Believe Everything You Hear (Dot 45-16163)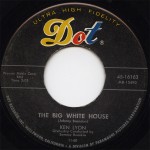 1961
KEN LYON: Fallen Idol b/w Oh Father (Epic 5-9446)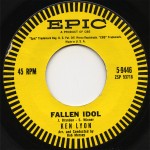 1965
ORPHEUS: My Life b/w Music Minus Orpheus (Red Bird RB10-041)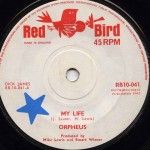 1968
TOMBSTONE BLUES BAND: I'm The Man b/w Rollin' And  Tumblin' (Metromedia MM-176)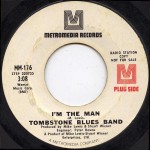 1970
KEN LYON: Ken Lyon In Concert (Decca Records LP DL-75197)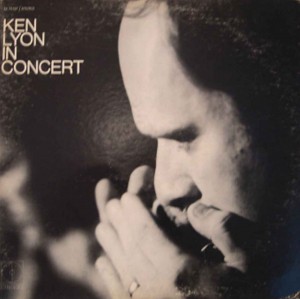 JAY BOLOTIN: Jay Bolotin (Commonwealth/United LP CU-6002)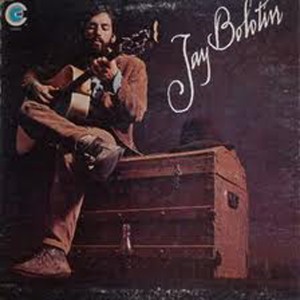 1974
KEN LYON & TOMBSTONE: Ken Lyon & Tombstone (Columbia LP KC-32910)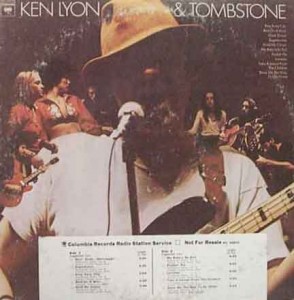 RHYTHM: Find Yourself Somebody To Love b/w Make Some People Happy
(Polydor PD-14288)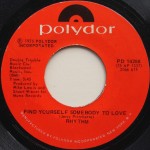 1975
RHYTHM: Rhythm (RCA LP APL1-18846)